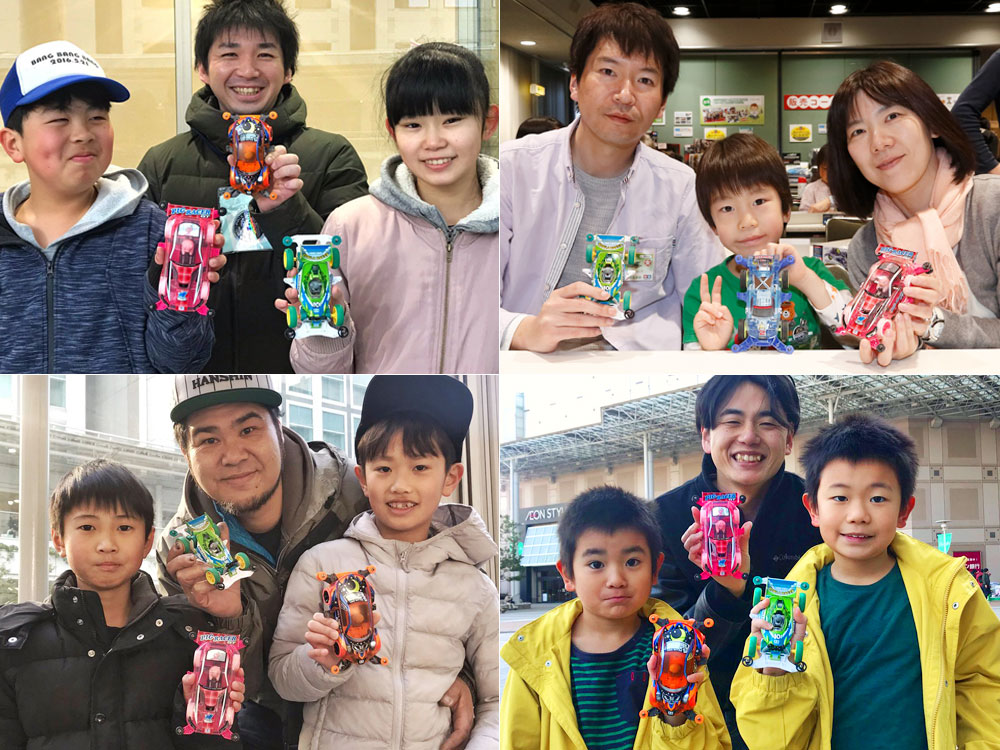 Mini 4 wheel drive x animal driver, a lot of fun machines to run and decorate!
The easy-to-install Mini 4WD, which does not require adhesive, is a collection of machines with cute animal drivers. Popular characters, including Kumamon, Shirokumako, pandas, wolves, dogs, hawks, owls, pigs, cats, and relaxing koalas. In addition to the open top type with no windows, the machine style operated by the animals also has a GT type with plenty of feeling that the animal driver can be seen from the window. All animal driver dolls are assembled and painted, and they can be made and run together to be enjoyed by parents and children alike
The post Tamiya Mini 4WD animal driver models appeared first on TamiyaBlog.