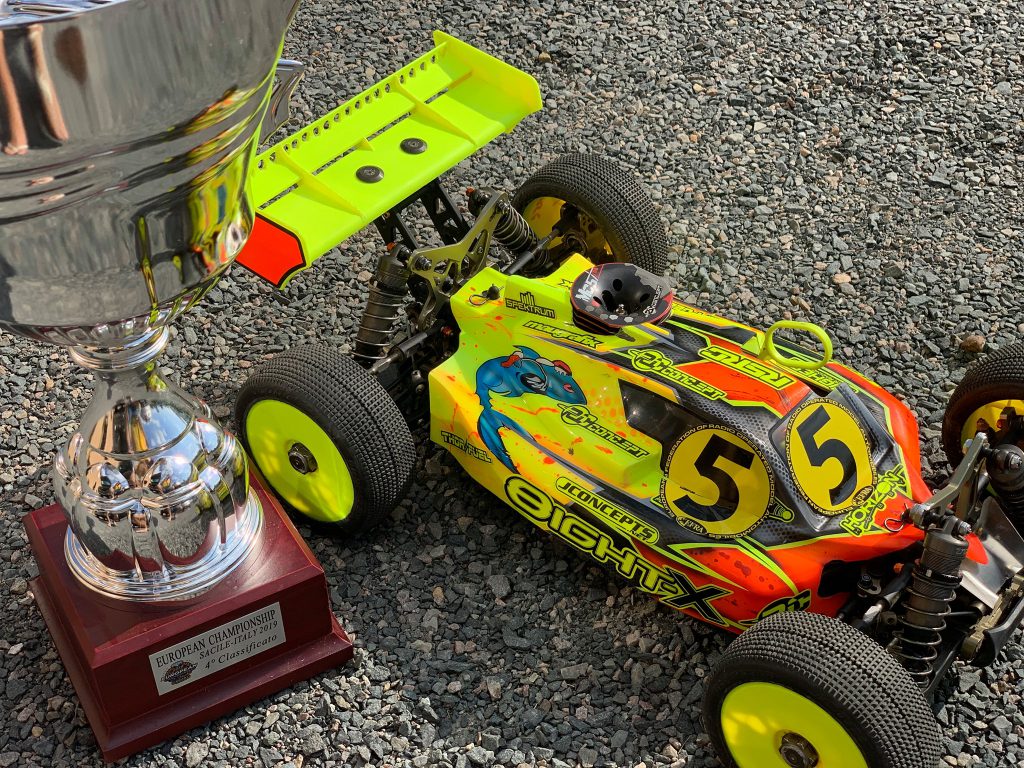 The 2019 European Championship hosted at the Ongaroring in Sacile, Italy, had just about everything. From the initial dusty track conditions with little grip all the way to rain and mud. But that's mother nature for you and when you race under the sun, you just have to be ready.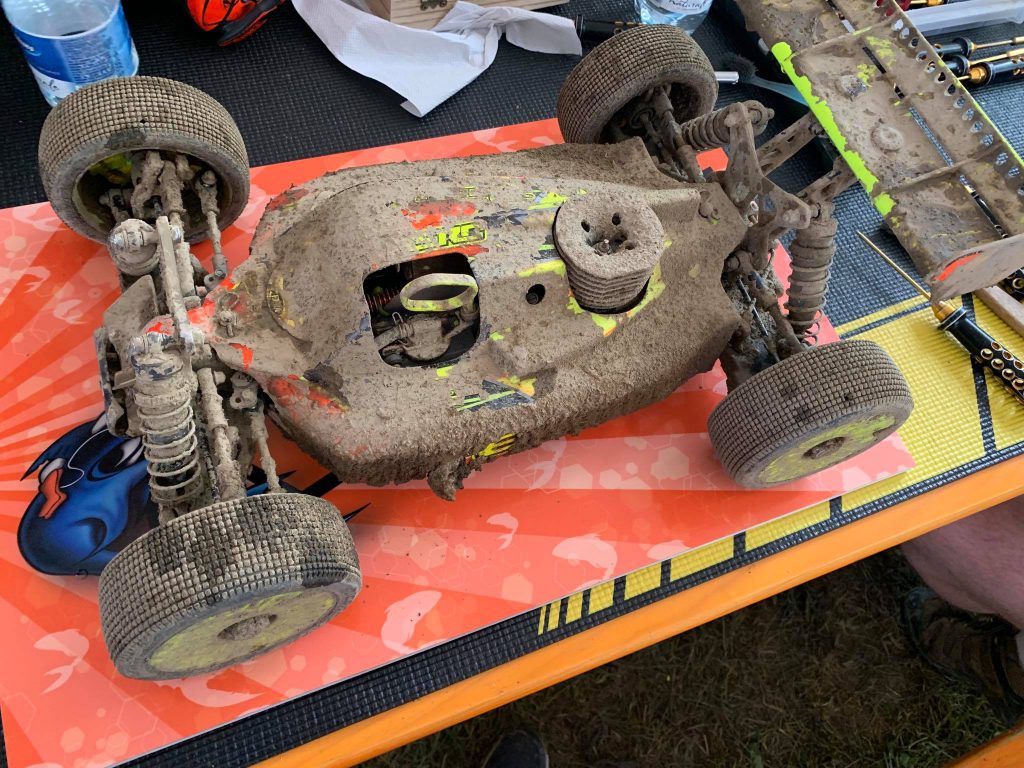 Before the main event, Reno checked the weather and it said it was going to be sunny the whole race. Well, as most weather reports aren't always accurate, it started to rain making the track very damp, wet, and then muddy. Tire choice in these conditions was very tough and for Reno, the JConcepts Blockers' added pins meant more surface contacting the ground. Also being a taller style pin tire, the Blockers are also good in dust and according to Reno, excelled in the rainy, wet track conditions. Typically, Reno's favorite tire to start with are the JConcepts Stalkers, but this weekend, Reno felt the Blockers were better suited and faster.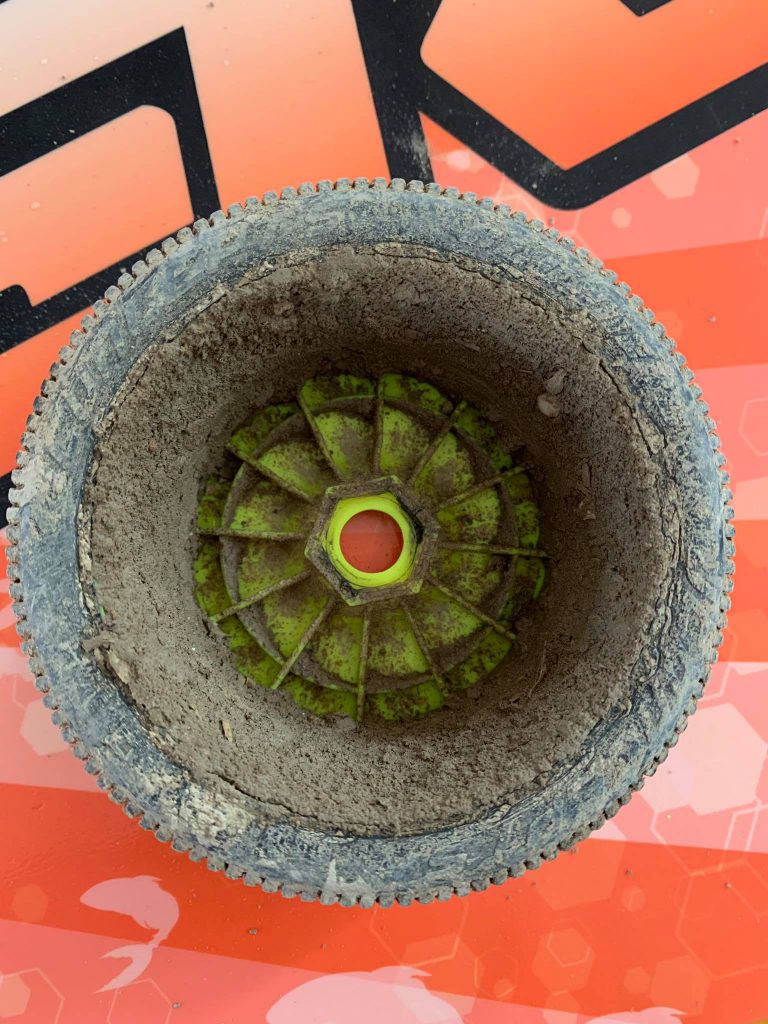 As you can see, the rain-affected track was problematic for a lot of people and unfortunately took down Reno on the last lap while he was in 3rd. After getting things fired back up, Reno finished a very respectable 4th overall but more importantly left the Euros feeling competitive, dicey, and a potential threat in these mixed conditions.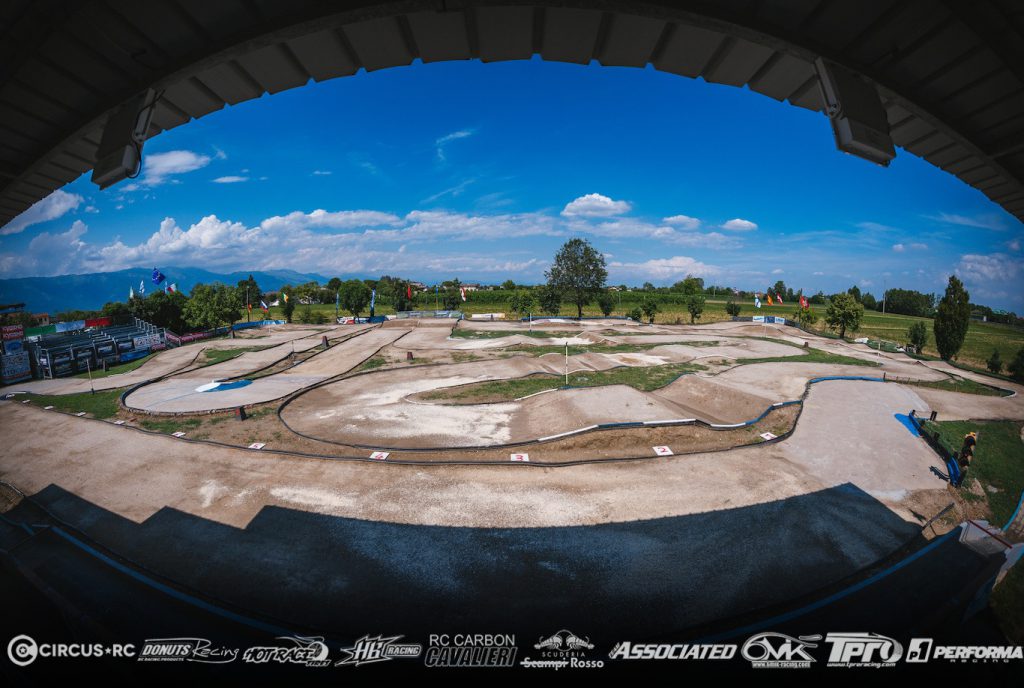 Thanks to Chris from Circus RC for the track photos. Here's what the track layout looked like at the 2019 Euros, Ongaroring, Sacile, Italy.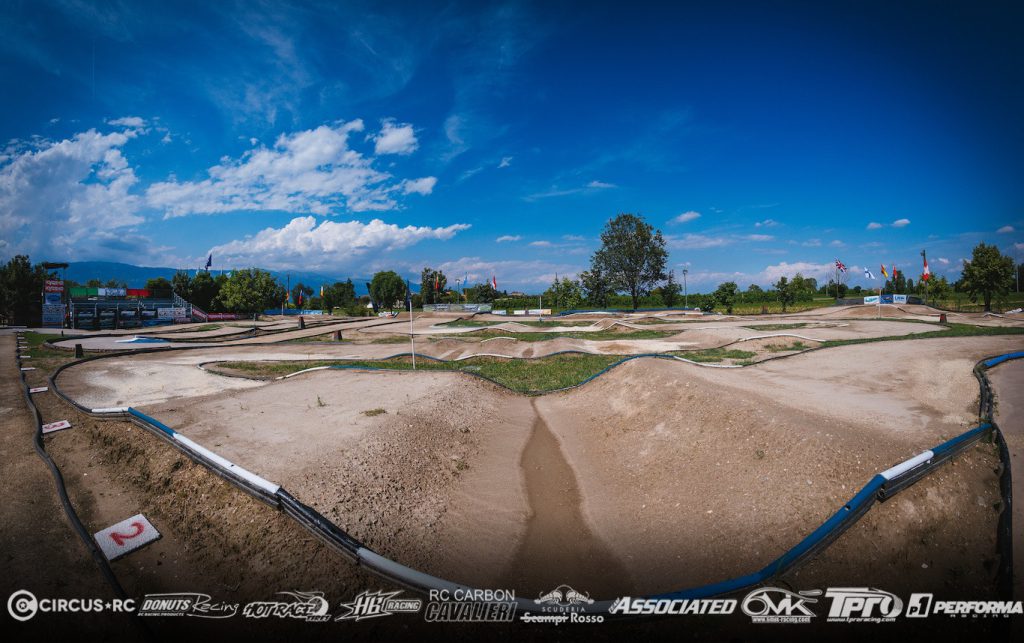 From qualifying 8th and nearly finishing on the podium, Reno was overall stoked with his pace as he felt very competitive, notably when the track was on the wetter side. Still, 4th fastest at the European Championship is no easy feat…., particularly in challenging conditions like the one faced here at the 2019 Euros.
Check out the Track Tire Guide from Reno below and if you want to download the PDF, just click the link!