In its 12th year, the Proline Surf City Classic once again delivered an epic weekend of fun filled competitive racing hosted by the World famous OCRC Raceway. OCRC is located in what many consider the hot bed (SoCal) of RC racing and draws some of the biggest names in the US. With just over 300 entries, Race Director Nick Black and his crew ran a flawless program allowing racers plenty of time to chill with friends, race, and check out the local beaches and fine dining.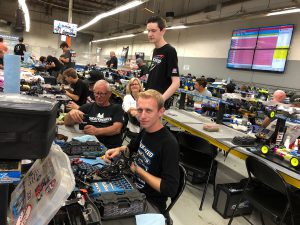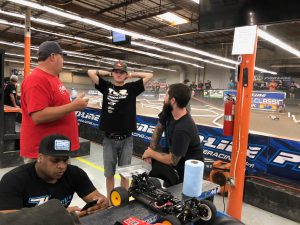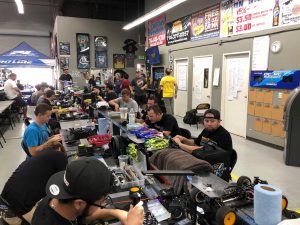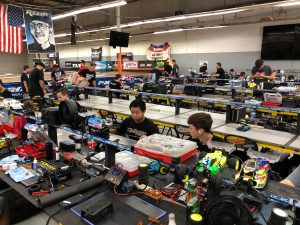 This year's track was very technical with many strategically placed jumps in and out of turns and a large rhythm section. They also did something a little different this year by keeping the track very damp throughout the weekend making it very consistent all through qualifying and into the extended long mains. This also changed up the tire program for many as it normally dries out throughout the weekend allowing racers to run full slicks. JConcepts took full advantage of the damp track conditions with our all new Silver compound Ellipses.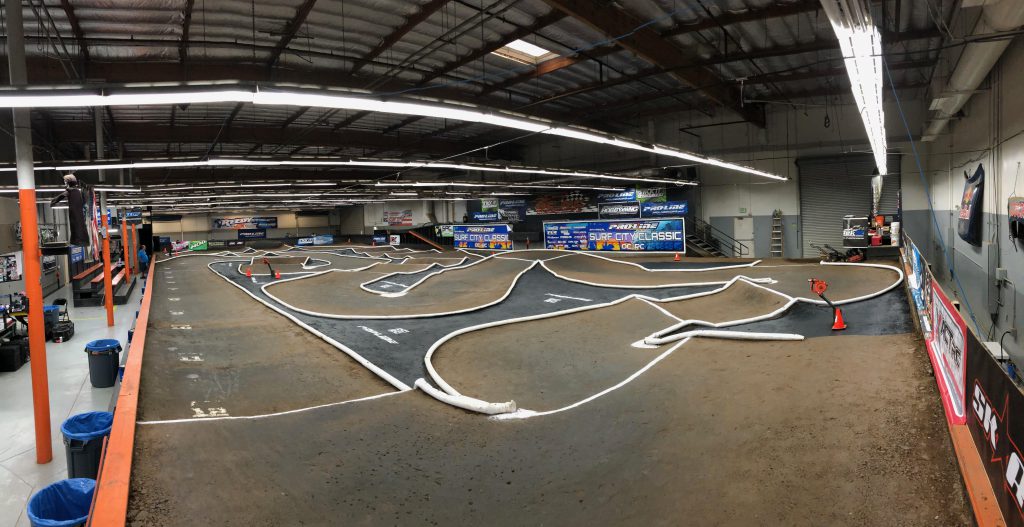 2wd Modified Buggy would see an epic 3-way battle for overall TQ throughout qualifying between Spencer Rivkin, Ryan Maifield, and Broc Champlin. Broc would strike first with a round 1 TQ, Ryan 2nd, and Spencer 3rd. Round 2 would be Spencer grabbing the top spot from Broc, and Ryan settling for 3rd. Round 3 had Ryan step up his game for a TQ run just ahead of Spencer who would grab 2nd with Dustin Evans in 3rd. Round 4 would be the deciding qualifier as Broc laid down the fastest time of the weekend with a convincing TQ run for the overall top spot going into the A-main with Ryan starting 2nd and Spencer 3rd. The A-main was 10-minutes long and an early battle saw Broc and Maifield exchange the lead on the opening lap, but a costly mistake by Ryan took him out of the running. Broc and Spencer would begin to pull away from the field until a small mistake from Broc open the door for Spencer and that's all she wrote. Spencer would easily pull away from the rest of the field for the win with his JConcepts equipped B6.1, CJ Jelin would finish 2nd and Rob Gillespie 3rd.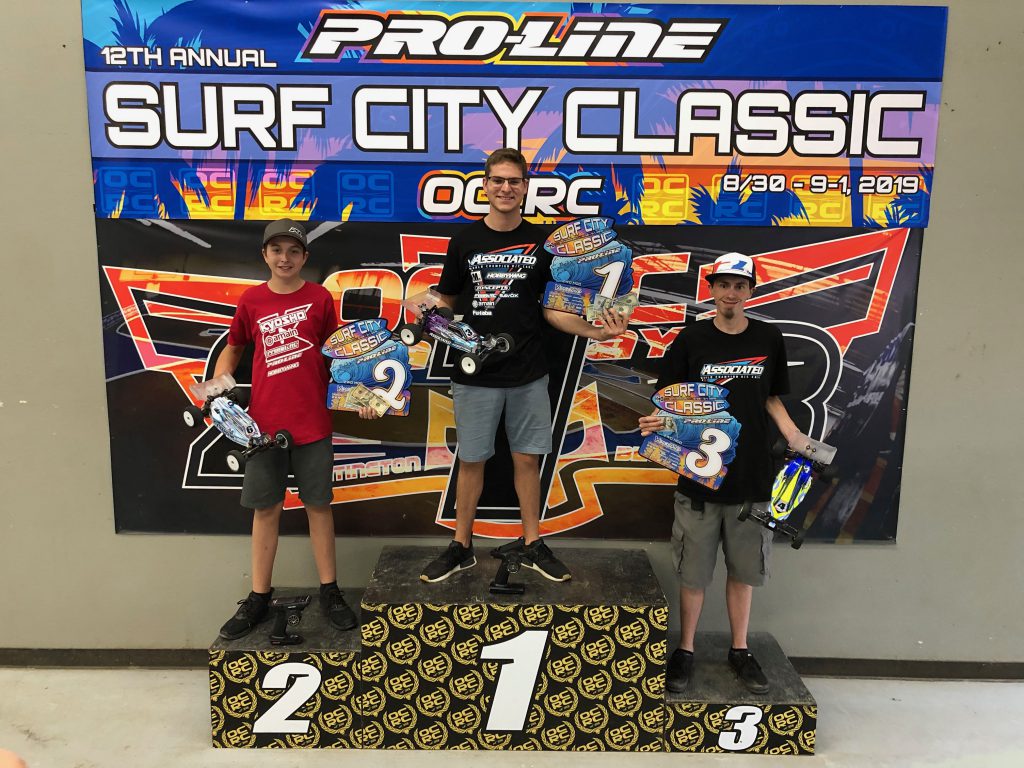 4wd Mod was a 2 horse race through qualifying as teammates Broc Champlin and Spencer Rivkin traded TQ's each of the 4 rounds, but it was Broc who took the tie-breaker and the overall TQ. The 10 minute A-main was all Spencer as he made an early pass on lap 4 and never looked back with a flawless victory with his JConcepts equipped B74. JP Richards would work his way into 2nd and Ryan Cavalieri 3rd.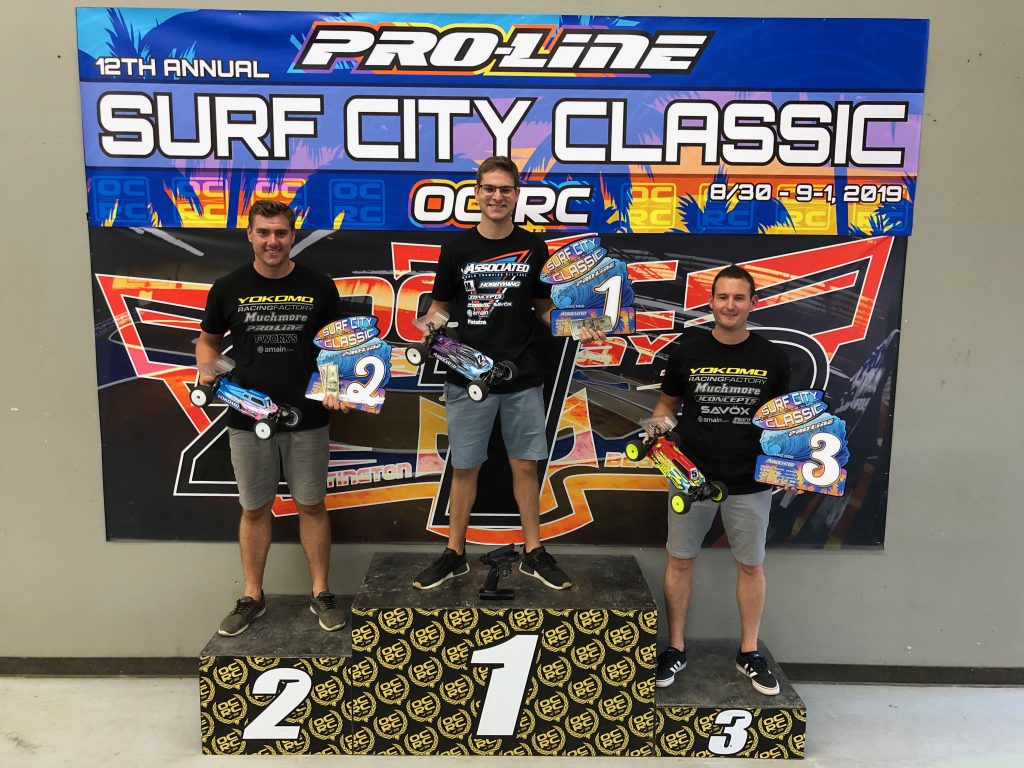 Mod Truck saw 3 different TQ's throughout qualifying between Ryan Cavalieri, Broc Champlin, and Dustin Evans, but it was Broc who nailed down a 2nd TQ for the overall. Broc would make good on his overall TQ by leading every lap of the 10-minute A-main for the victory with his JConcepts equipped T6.1. Dustin would finish 2nd and Spencer Rivkin rounded out the top 3.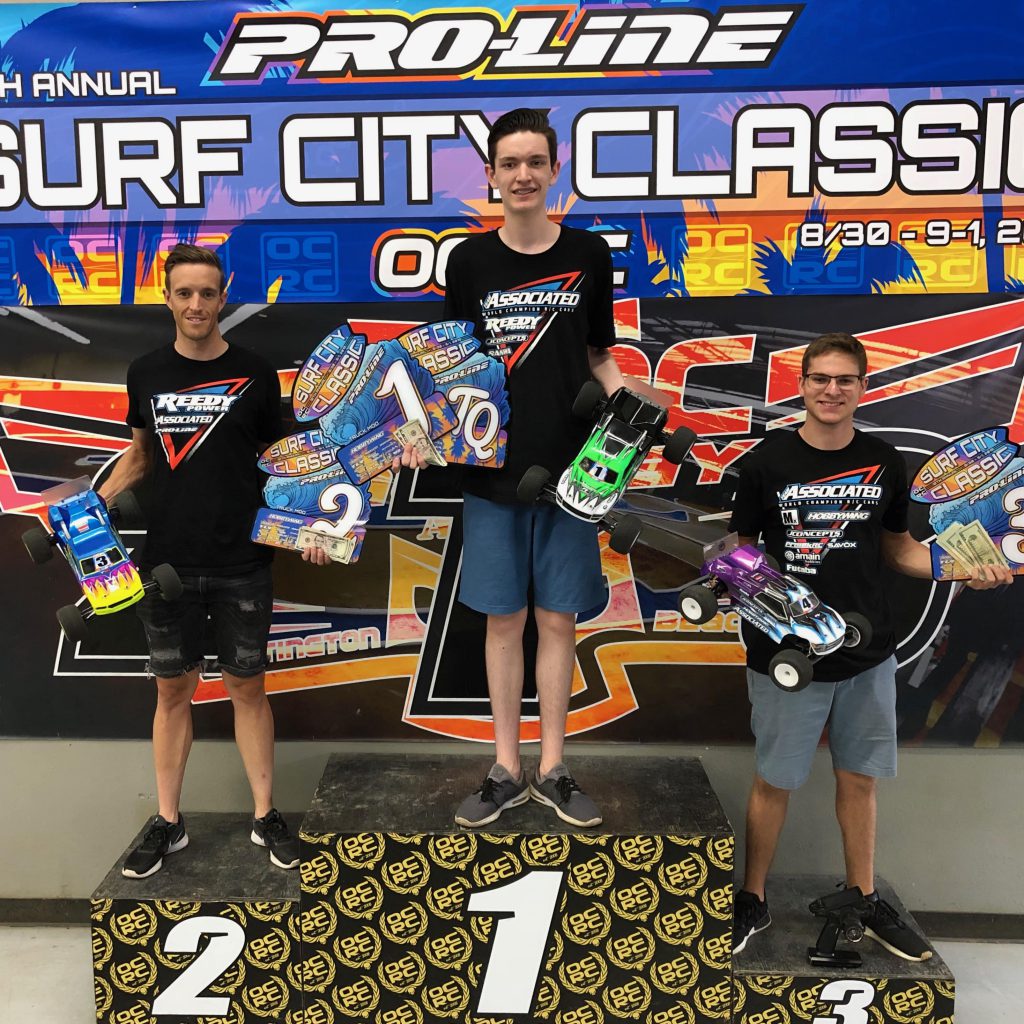 Stock Truck would be a 2-way battle in qualifying as Derek Stephansen and Matthew Willbilly exchanged TQ runs each and every round, but it was Matthew taking the tie-breaker for the overall TQ. However, the 10-mintue A-main was a near perfect run for Derek as he led tone to tone for the victory with his JConcepts equipped TLR truck. Ty Owings would go on to finish 2nd and Matthew 3rd overall.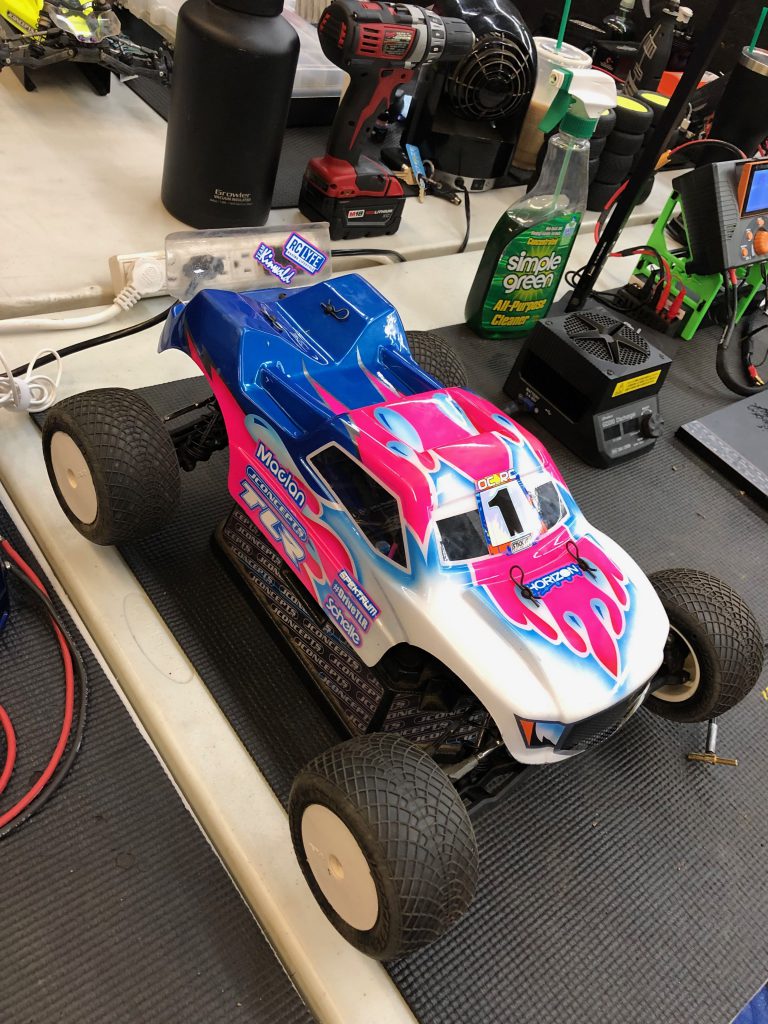 2wd Stock Buggy and 4wd Stock Buggy was the Matthew Gonzales show! Matty G would TQ both classes with a perfect score on day 1 of qualifying by going 3 out of 3. Matty continued his domination by leading every lap in both 2wd and 4wd 10-minute A-mains capping off the perfect weekend with his JConcepts equipped Yokomo buggies. Antonio Counsil would finish 2nd and Ezra Keller 3rd in the 2wd class and the 4wd class had Antonio Counsil finishing 2nd and Matthew Willbilly 3rd overall.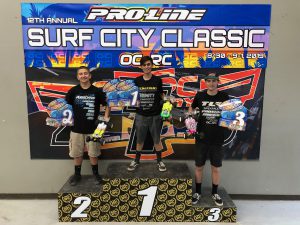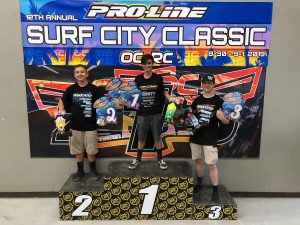 Spencer Rivkin's winning combo (2wd & 4wd):
Tires – 3196-06 Silver Ellipse 2wd/4wd rears with Dirt Tech inserts
3197-06 Silver Ellipse 2wd fronts with Dirt Tech inserts
3198-06 Silver Ellipse 4wd fronts with Dirt Tech inserts
Wheels – 3347W Mono front & 3348W Mono rear
Bodies – 0315L F2 (B6.1) & 0397L F2 (B74)
Wings – 0197 High Clearance
Matthew Gonzales's winning combo (2wd & 4wd):
Tires – 3196-05 Gold Ellipse 2wd/4wd rears with Dirt Tech inserts
3077-05 Gold Dirt Webs 2wd fronts with Dirt Tech inserts
3078-05 Gold Dirt Webs 4wd fronts with Dirt Tech inserts
Wheels – 3347Y Mono front & 3348Y Mono rear
Bodies – 0321L F2 (YZ-2) & 0351L S1 (YZ-4)
Wings – 0178 Type-S (Yokomo)
Broc Champlin's winning combo (mod truck):
Tires – 3199-06 Silver Ellipses front & rear with Dirt Tech inserts
Wheels – 3354W Mono
Body – (New unreleased) Finnisher (T6.1/YZ2-T)
Wing – 0147
Derek Stephansen's winning combo (stock truck):
Tires – 3199-05 Gold Ellipses front & rear with Dirt Tech Inserts
Body – 0367 Finnisher (TLR 22T 4.0)
Wing – 0147