---
DuraTrax TrakPower TK955 Digital Soldering Station DTXR0955
Guaranteed safe & secure checkout
Overview
Digital LED display shows selected temperature, heating status and operational alerts. Simple push-button controls adjust heat in precise 1° increments. Security key locks in selected temperature, preventing accidental changes. Holds selected temperature within 1.8°F (1°C) while idle. Includes chisel and pencil soldering tips.
Features
Digital Temperature Control Unit
Heavy-Duty Soldering Iron with Ceramic Heat Element
Soldering Iron Chisel and Pencil Tips
Iron Stand with Sponge
Security Key
Ready-to-Apply Decals for Temperature Control Unit, Soldering Iron and Iron Stand
1 year limited warranty.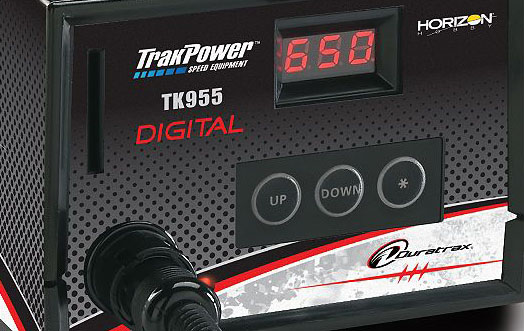 Select iron heat with push-button ease. Settings are shown on an easy-to-read digital display.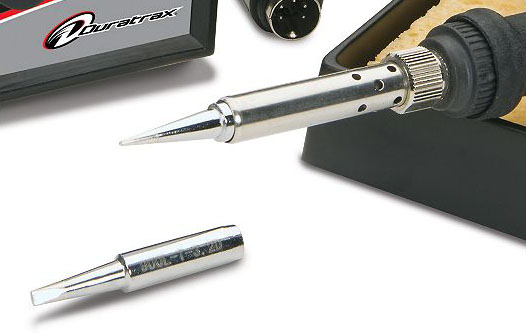 Station includes chisel and pencil soldering tips
Specifications
Input Voltage

110V AC

Output

60W

Product Height

2.8" (70mm)

Product Length

4.7" (120mm)

Product Weight

2.9lb (1315g)

Product Width

3.7" (93mm)

Tool Type

Soldering Accessories
Worldwide Shipping
7-Day Shipping Anywhere in the World!
Satisfaction Guaranteed
Our products covered with full manufacturer's warranty.
30-Day Returns
Most un-opened un-used products can be returned within 30 days by contacting us.
24/7 Customer Support
Got questions? We got answers! Just contact our live chat to get an answer within 24 hours!
Liquid error (product-template line 699): Could not find asset snippets/custom_fields.products.parts_list.liquid