---
New Features
New gull wing front and rear arms and shock towers for improved high traction handling
B74.1 two-piece rear hubs with aluminum upper caps for fine geometry adjustments
1.3mm front anti-roll bar and hardware included for added high-speed stability
Both Laydown and Layback Stealth(R) transmissions included for tuning weight bias
Factory Team 13g aluminum ESC tray
Updated side rails for 30mm motor fan mount shared with B6.2 series buggies
+1 carbon fiber steering block arms
B74 66mm rear axles and 91mm CVA bones
8.5mm aluminum rear clamping hexes with laser etching
Updated front body mount is more rigid to protect body from cracking
Standard weight 1.0mm Pro-Line(R) Enforcer body included
Legacy RC10T6.2 Features
Lightweight, hard-anodized aluminum chassis with centralized mass and three mid-motor positions for improved handling on all track types
Differential height adjustment with included 0, 1, 2, and 3mm inserts
Easy access to differential
Split slipper assembly for better weight balance and shock clearance
Heavy-duty routed 4.0mm carbon fiber shock towers
V2 12mm Big Bore threaded aluminum shocks with 3mm shafts and X-rings for improved smoothness
Machined pistons included for better fit and smoother operation
Reverse bellcrank steering allows more room for mounting electronics
Bolt-on steering block arms for easy Ackermann adjustments
Aluminum rear ballstud mount for added strength
One-piece shock bushings to make assembly easier
Lightweight aluminum top shaft
Aluminum C and D arm mounts included for large range of anti-squat and toe adjustments
Factory Team upgraded ball bearing kit included
Heavy-duty ball cups and ballstuds allow for maximum suspension travel while reducing bind and friction
Overview
Race-winning heritage. Based on Team Associated's RC10B6.2 platform, the RC10T6.2 Team Kit represents the next step in the evolution for competitive truck racing. The RC10T6.2 Team Kit is the next iteration of the successful truck platform bringing updates to improve adjustability, durability, and most importantly, performance. The engineers behind the doors of Team Associated's Area 51 incorporated the updates racers like you asked for and included more tuning option parts in the box.
Designed to win. The RC10T6.2 shares key components with the RC10B6.2, RC10B6.2D, and RC10B74.1 Team Kits, making it easier than ever to run multiple classes at the same time. Like the RC10B6.2 and RC10B74.1, the RC10T6.2 has new features such as an integrated fan mount, highly adjustable rear hub assembly, and the speed, durability, and lineage expected of a true champion.
The RC10T6.2 has been designed and built to the highest standard to give racers an edge over the competition.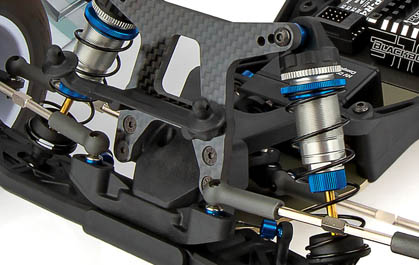 Big Bore Shocks
V2 12mm Big Bore threaded aluminum shocks with 3mm shafts and X-rings for improved smoothness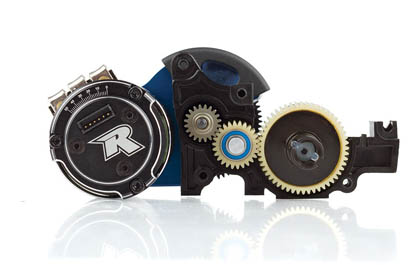 Stealth Transmissions
•Both Laydown and Layback Stealth(R) transmissions included for tuning weight bias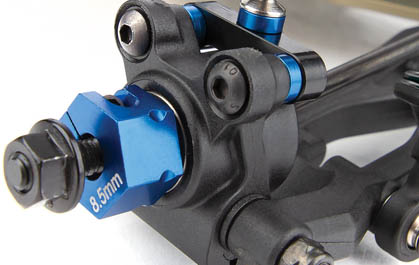 Rear Hubs
B74.1 two-piece rear hubs with aluminum upper caps for fine geometry adjustments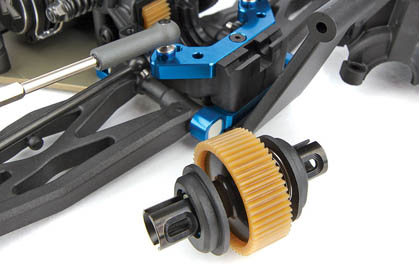 Differential
Easy access to differential with height adjustment with included 0, 1, 2, and 3mm inserts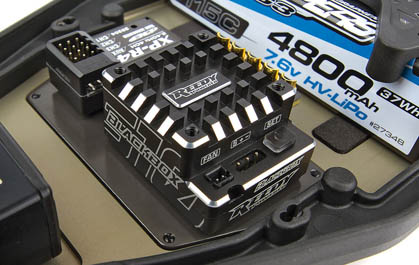 ESC Tray
Factory Team 13g aluminum ESC tray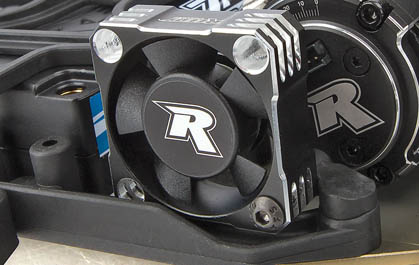 Side Rails
Updated side rails for 30mm motor fan mount shared with B6.2 series buggies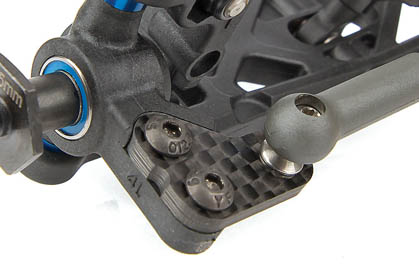 Steering Block Arms
+1 carbon fiber steering block arms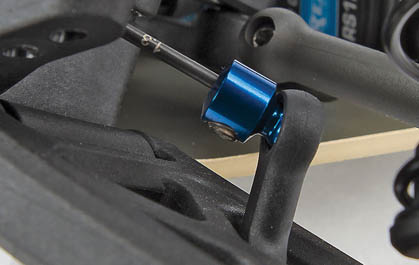 Anti-roll Bar
1.3mm front anti-roll bar and hardware included for added high-speed stability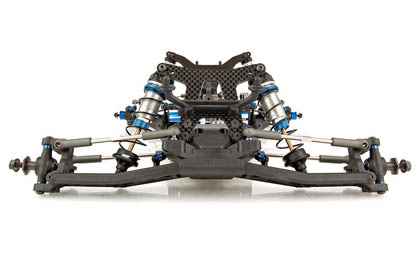 Gull Wing
Gull wing front and rear arms and shock towers for improved high traction handling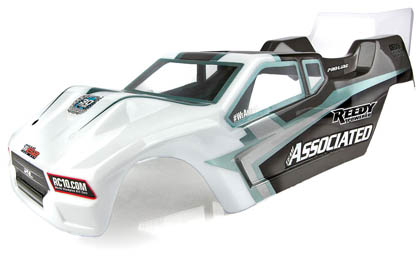 Body Included
Standard weight 1.0mm Pro-Line(R) Enforcer body included
Worldwide Shipping
7-Day Shipping Anywhere in the World!
Satisfaction Guaranteed
Our products covered with full manufacturer's warranty.
30-Day Returns
Most un-opened un-used products can be returned within 30 days by contacting us.
24/7 Customer Support
Got questions? We got answers! Just contact our live chat to get an answer within 24 hours!
Customers Sometimes Ask...
Frequently Asked Questions

I'm new here in Pensacola and I called around to a few places to find certain things for my car. And ended up here at kings. I was amazing by the amount of product they car. And the young man behind the counter was so helpful and polite. Me and my sone got what we need and found a few other great info that we really needed.

Thank y'all so much



I live in Texas and have used King's website for a few purchases now, and every time they make sure to get my order shipped as fast as possible. Every order I have received has been packed perfectly and securely. I highly recommend them!



Great experience! They had a rare item in stock. Packaged very well and shipped promptly. I will definitely order from them again.



I've ordered online and now I've been in person. Stellar service and very knowledgeable. Corey and the guys know and love what they do. I'll be back next year for sure!
Great Products - got my RC Porsche from them - through their ebay store - fast shipment - well packed - great service. Very happy with purchase from King Cobra!
When into the shop on a whim with my son because I've been wanting to get back into RC cars. We ended up walking out with an Arrma Granite Mega by recommendation of Corey. He was a great help and answered all my questions. They only thing I was dissatisfied with was I asked about the run and charge time on the battery and was told about 20-30 minutes run time depending with about an hour to recharge the battery. The recharge time for the battery is about 3.5 hours with the charger that comes with the kit. The truck is a lot of fun, great to learn on and plenty fast for my 4 year old. I would recommend immediately buying another battery or upgrading to a LiPO battery and better charger.
I purchased an Axial SCX24 online. It was a quick and easy process, quick shipping, and the only place I could find with the one I wanted in stock! I'll definitely be using them again!
I have had such a wonderful experience with these guys. Over the last few weeks I have ordered an extremely large amount of product from them and I have been taken care of on each question I've asked and each concern that I've had. The real standout of the team so far, is Amanda (Mandie). I have been on the phone with her multiple times over the last few days because of a few little questions that I've had and she has gone above and beyond to help me every single time. I feel like this is a relationship that I will have with this company for a long time and look forward to doing business with them in the future.
These days, it's hard to find customer based businesses that take things seriously and these guys have it for sure. Excellent place and very trustworthy!
Great place!! My husband and I go there almost weekly, the staff is also very helpful. If you want a family feel atmosphere where they know you by name and always very helpful swing in and say hi you won't regret it.