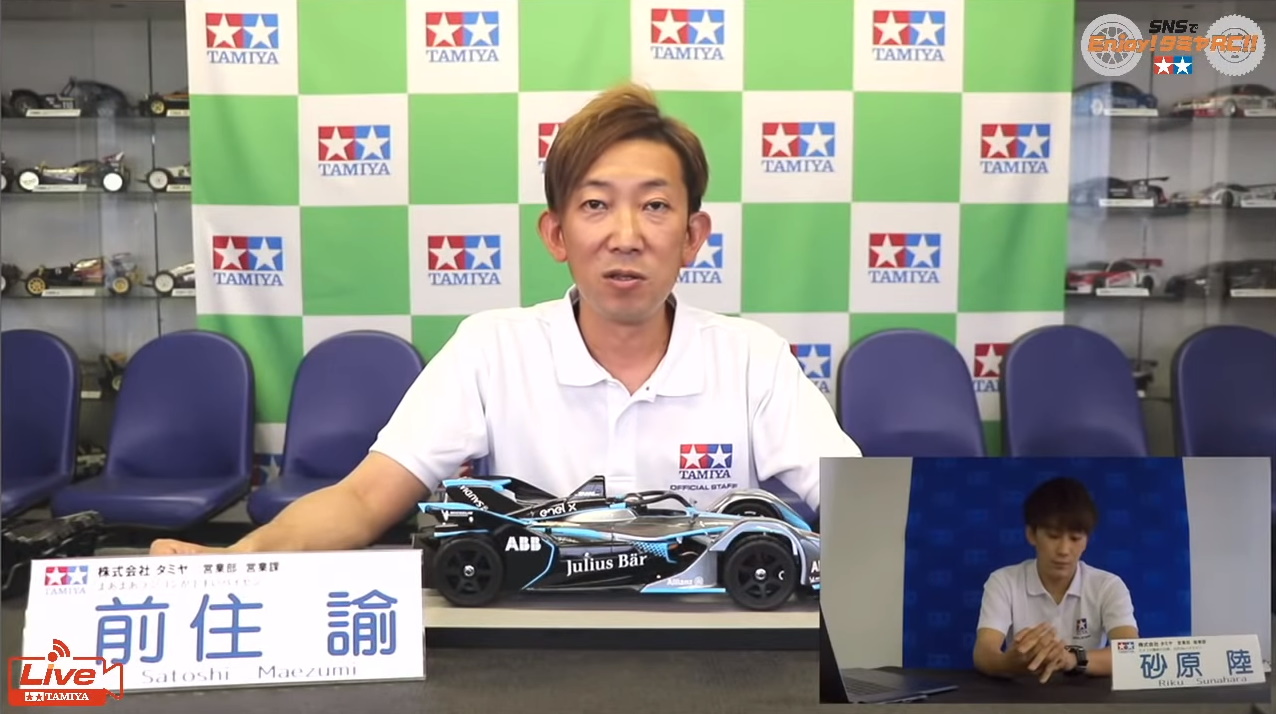 Tamiya RC LIVE
Live streaming of the latest information on Tamiya RC cars! Tamiya staff will provide you with useful information, including RC new product information, setting methods that beginners must see, practical advice when participating in races such as Tamiya Grand Prix, so do not miss it!
13:30 – Detailed explanation of Farmer E (TC-01)
・ Introducing the details of TC-01 chassis!
16:00 – Tamiya GP regulation announcement
・ We will announce the regulations for the 2020 Tamiya Grand Prix holding class!
* Each will be 30 minutes.
Cast
Satoshi Mamiya, Riku Sunahara
The post Tamiya live video session of May 10 including detailed explanation of Tamiya Formula E TC-01 chassis appeared first on TamiyaBlog.