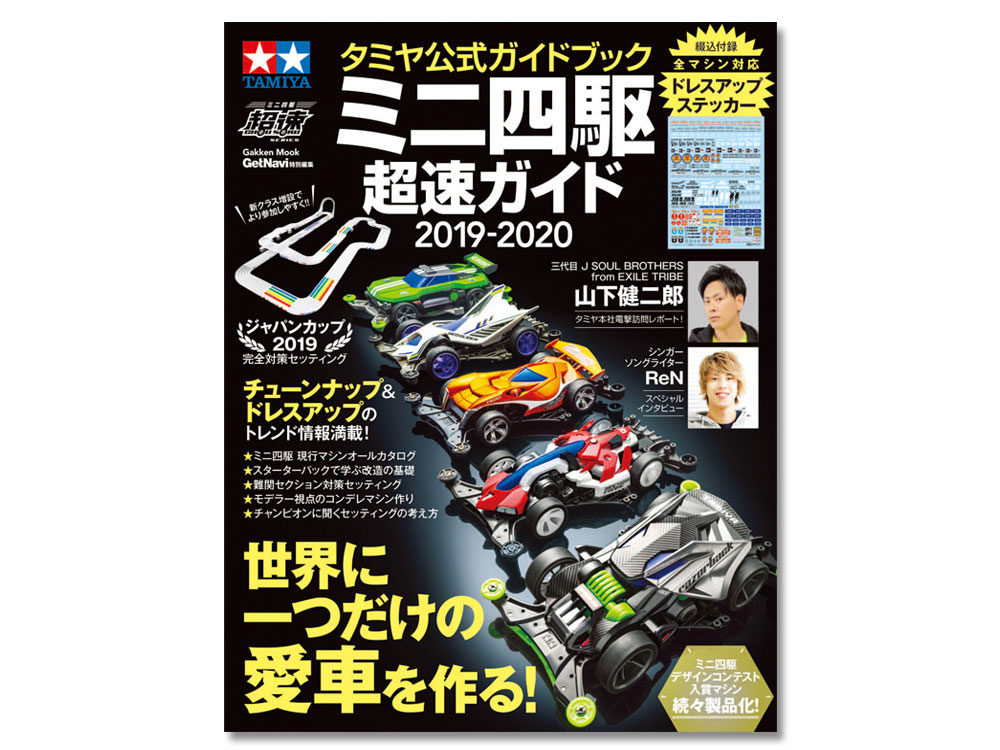 From the basics of assembly to the latest trends in tune-ups and new ways of playing
A 2019-2020 version of the "Tamiya Official Guidebook Mini 4WD Ultra Speed ​​Guide" to fully enjoy Mini 4WD! The "Miracle Baron Circuit 2019" measures set for the Japan Cup 2019, as well as from the basics of machine making, to the production techniques of trend systems such as rear anchors, and dress-up techniques for professional modelers. In addition, we introduce a new way of playing such as a report on the company account competition Mini 4WD "Tobo eight cups" and announcements of winning works of concours de elegance "# Design Contest" recruited on Twitter. In addition, I can not miss a special interview by singer / songwriter ReN who wrote and composed "My Mini 4WD" by Tamiya HQ's visit report by Kenjiro Yamashita from JILE 3 SOUL BROTHERS from EXILE TRIBE. Appendix is ​​specially made stickers corresponding to various machines!
Format ・ number of pages: A4 wide 100 pages
Appendix: Specially-made dress up sticker
Publication: Gakken Plus
Author: Get Navi Editor
The post Tamiya 63697 Official Mini 4WD Guide 2019-2020 appeared first on TamiyaBlog.