Released around Saturday, May 30, 2020, price 21,780 yen

Returned Off-Road Flyer
A reprinted version of the Scocher, an assembly kit for the electric radio control 4WD buggy released in 1988. Equipped with a double-wishbone 4-wheel independent suspension with CVA oil damper on a light and strong bathtub type frame. The camber angle can be adjusted using a screw shaft on the upper arm, and a stabilizer is also standard equipment on the front and rear. The steering system is divided into three parts. Toe-in adjustment is easy with a ball adjuster at the rod end. The compact body and large arch-shaped rear wing are made of polycarbonate. White and light blue graphics, logos and numbers are available on stickers. In addition, the white-collar wheels are equipped with spiked tires that provide sufficient grip regardless of the road surface. As the name of the Scocher (flyer) is, it is very attractive to drive off-road at high speed.
Shaft drive 4WD chassis with upgraded parts
Based on the highly reliable introductory 4WD buggy "Thundershot", shaft drive 4WD chassis is tuned up. The RC mechanism is mounted inside the bathtub frame that is light and has high strength, and it features high maintainability that docks the front and rear gear cases with built-in diff gears with attached suspension arms. Double wishbone 4-wheel independent suspension is equipped with two CVA oil dampers at the front and rear and front and rear stabilizers. Furthermore, the camber angle can be adjusted by using a screw shaft type upper arm. In addition, the drive system has full bearing specifications that suppress power loss. And in this reprint, in addition to the aluminum motor mount that enhances the mounting rigidity and precision of the motor, it is equipped with an assembly universal drive shaft that transmits power without loss and does not fall off even in the event of a crash.
Basic specifications
● Overall length 390 mm, overall width 240 mm, overall height 130 mm ● Wheel base 260 mm ● Tread = 203 mm front, 194 mm rear ● Tire width / diameter = front and rear 38/83 mm ● Frame = resin bathtub type ● Drive system = shaft drive 4WD ● Differential gear system = 3 bevels in front and rear ● Suspension = independent double wishbone 4 wheels ● Damper = CVA oil damper in front and rear ● Stabilizer installed on front and rear ● Gear ratio = 1: 7.68 ● Speed ​​controller = ESC specification (sold separately) ● Motor = 540 type
Separately purchased
● Fine spec 2.4G electric RC drive set ● 4 AA batteries for transmitter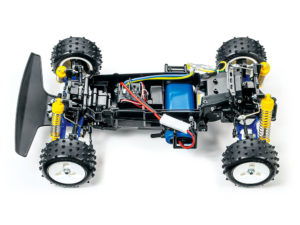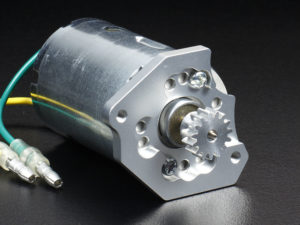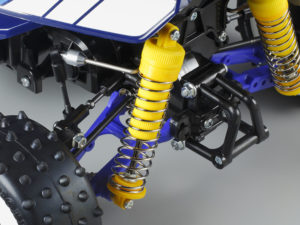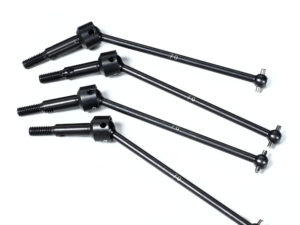 Assembly manual can be found here
The post Official description and details of Tamiya 47442 Terra Scorcher 2020 appeared first on TamiyaBlog.