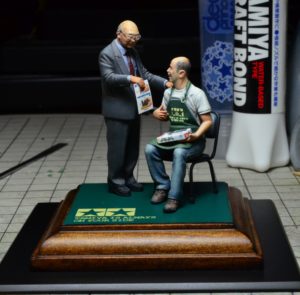 This is a commemorative photo of two people remodeled in the doll remodeling contest. The work was on display at Tamiya Fair and won the bronze award.
Source: Sじろう @ Twitter
More about Diego
The post Modelling Mr. Shunsaku Tamiya and Diego, the famous fan from Argentina appeared first on TamiyaBlog.