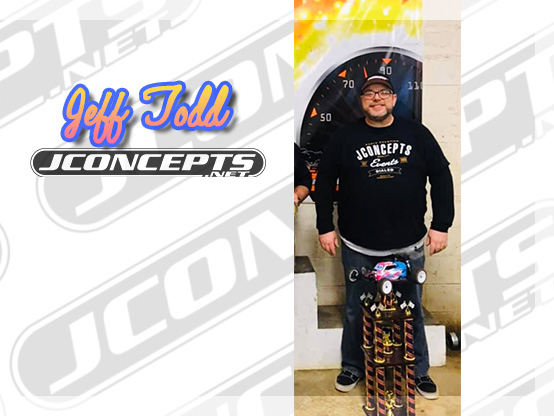 Making the podium from the B main, are some of the best moments in racing. You can't always have a stellar qualifying effort, but put your head down and you can make it happen! Last week, Jeff Todd managed to bump from the B main and finish 3rd overall at Bill's RC Hobby Shop in Marion, Indiana, for The Big One Trophy Race. Jeff ran silver Ellipse front and rear tires to make the magic happen. Thanks for the update Jeff and congrats on that BIG trophy!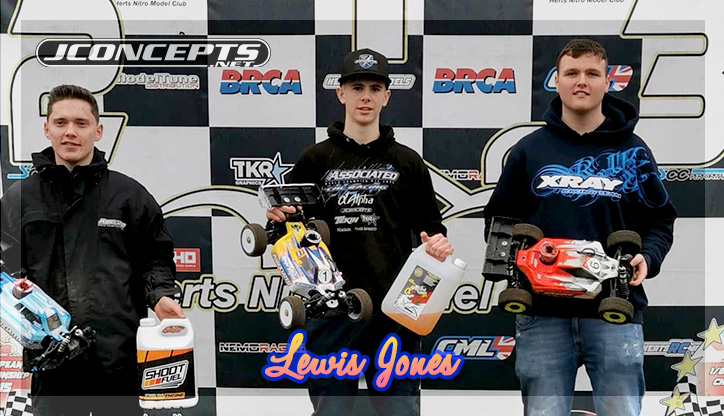 One of Europe's brightest talents that's been putting in the time and making a name for himself lately is UK's, Lewis Jones. Lewis was on point during last week's winter race at Herts. With a stellar qualifying effort, Lews TQ'd all 3 rounds and went on and won the A-Final in style. By using a combination of Reflex and Rehab tires, Lewis completed a flawless weekend of racing. Well deserved Lewis and we're certain we'll see more of this in the near future.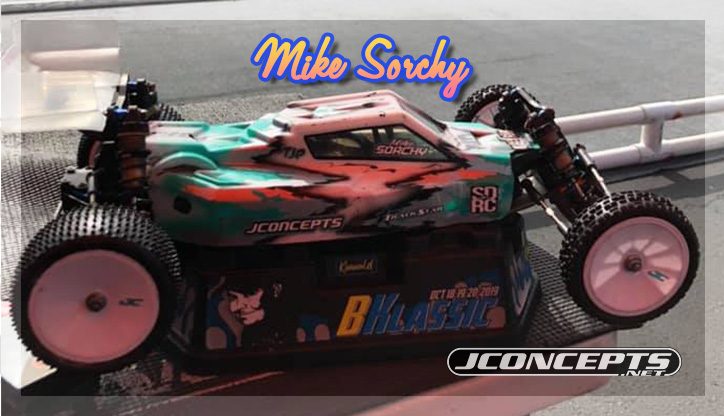 Mike Sorchy had the chance to race his 2wd at BWS Mobile Carpet Track and had a blast. Using Swagger fronts and Nessi rears, Mike had the grip to charge his way onto the podium in 3rd place. This mobile carpet track idea seems pretty awesome and glad Mike was able to rep JConcepts at the event!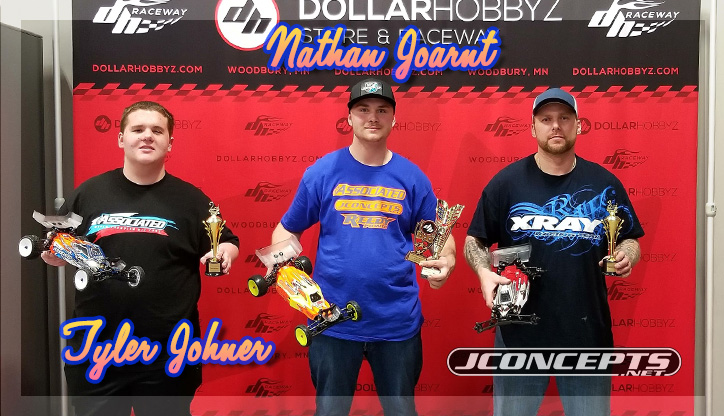 A fresh addition to the team for 2020, Nathan Joarnt was on fire last weekend at Dollar Hobbyz's Trophy Race located in Woodbury, Minnesota. Nathan found mega speed with Swagger fronts and Nessi rear tires winning the 17.5 Stock class with his B6.1. JConcepts' talented, Tyler Johner, also put his speed on display and found his way to the podium in 2nd. Great job team!
Congrats to our Midwest JConcepts crew, Nick Gibson, Braxten Culley, and Dave Alberico, as all three drivers competed at the 2020 Tekno Offroad Jam and swept the podium in 4wd Modified. Nick was able to grab the top spot while Braxten and Dave finished 2nd and 3rd for JConcepts. Nice work team and we will be seeing you at the Winter INS10.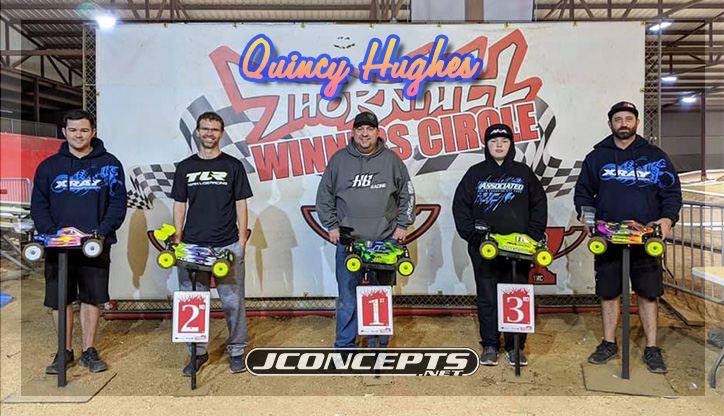 One of the most veteran guys out there, Quincy Hughes attended the 1st Thornhill Championship Series last weekend and did some serious work. Quincy finished 1st in Pro Ebuggy and 2nd in Pro Nitro Buggy while using green Reflex tires in the morning and switched to blue Reflex for the rest of the day. Nice job Quincy! Still getting it done.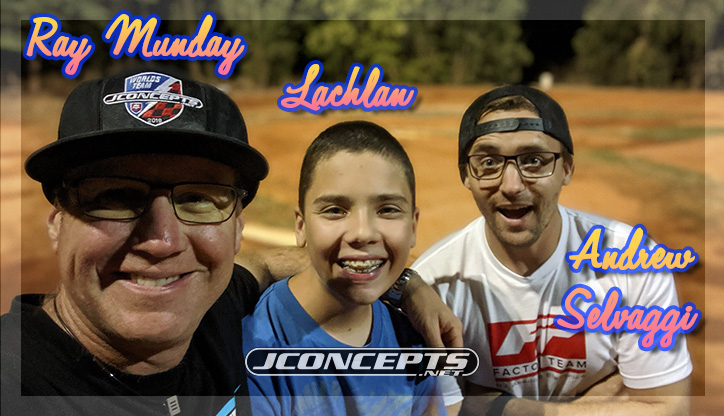 It's was a wonderful weekend of racing for our Australian JConcepts family as Lachlan Munday completed the remarkable double win at the Wodonga Summer Slam in regional Victoria, Australia. Lachlan was feeling the flow and is a rising talent as he set TQ's and won both the 2wd and 4wd modified classes with pops Ray finishing 2nd in 2wd. Also having a great weekend was newly appointed AE Australian Team Manager, Andrew Selvaggi. Andrew made it happen in the 17.5 2wd stock class and the 13.5 4wd by ending the weekend with double wins. (Not pictured) Ben Howard took 2nd behind Andrew in both stock classes making it an outstanding weekend for JConcepts in Wodonga. The tires of choice on the tricky surface was blue Sprinters through qualifying and blue Ellipse for the mains. Way to keep it classy my doods!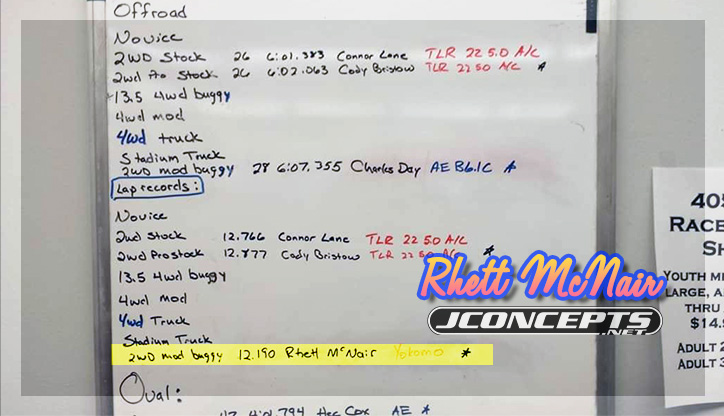 Making the drive to Oklahoma City to partake in Saturday's club race, Rhett McNair set a new track record in 2wd Modified with his Yokomo YZ2 equipped with JConcepts tires and accessories. Utilizing the Swagger fronts and Nessi rear tires for speed and grip, Rhett left his mark with a new time to beat. Nice job Rhett!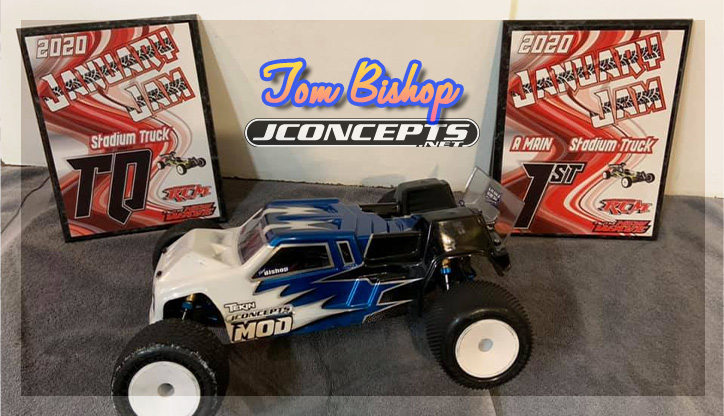 Making his way to the January Jam race hosted by RC Madness, Tom Bishop set the TQ and took the stadium truck win on Swaggers and pin Downs! The best part was Tom commented that it was good times in the pits with his buddies with the mindset of having fun. That's the way to be Tom and awesome job!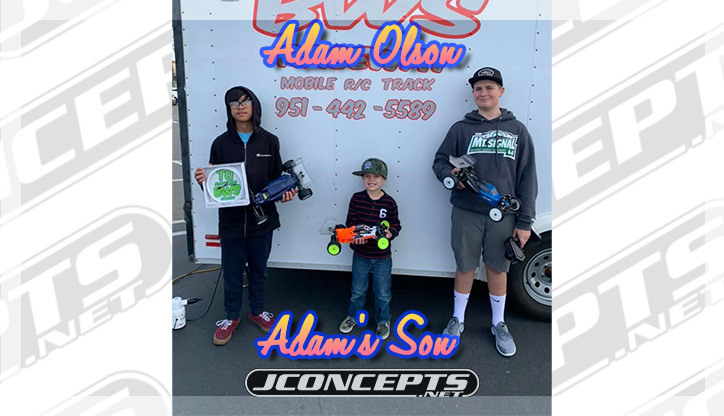 Adam Olson managed to make it to the BWS Mobile Carpet Track and finished 2nd in 2wd Modified. But the best part of the weekend was watching his son take his first win in the Rookie class! That's got to be a wonderful feeling. Congrats to you and your son on a job well done!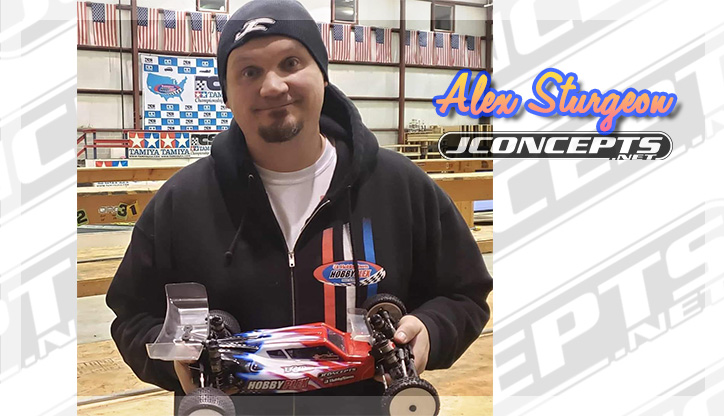 There it is! Alex Sturgeon got his first carpet race win of the new year at round 4 of the ProTek Carpet Offroad Syndicate Series at Hobbplex in Omaha, Nebraska. It was a photo finish win for Alex as he pulled ahead and crossed the line only hundredths of a second in front of good buddy, Will Brinton. Alex used the Swagger fronts and Twin Pin rears to lock down the coveted win with his son, Emerson, taking 4th overall. Nice job crew!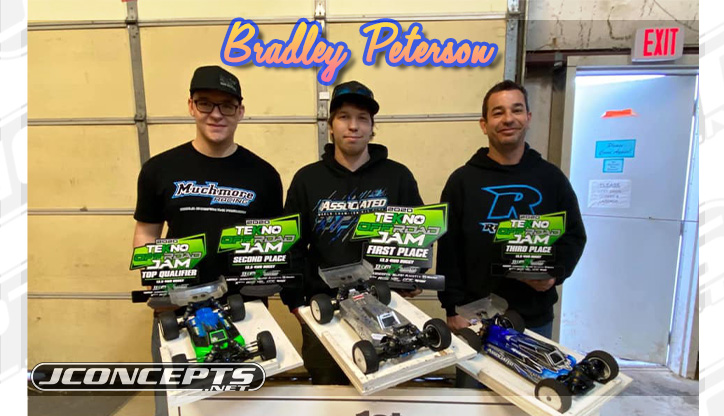 Amazing job by Bradley Peterson, who took part in the 2020 Tekno Offroad Jam hosted at Fastlane Raceway in Blue Springs, Missouri. This is what Bradley had to say about his weekend, "Was able to take the win in 13.5 4wd after very close racing through the entire main. Team Associated B74, powered with all Reedy electronics, and gold JConcepts Dirtweb fronts, Ellipse rears! Time to go through and get ready for the St. Louis JConcepts INS!" Sweet win Bradley and see you at the Winter INS10!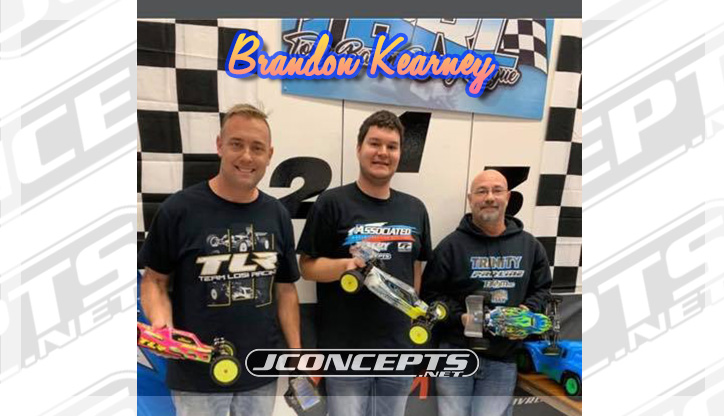 It was a terrific effort by Brandon Kearney, who attended round 3 of the TBRL Winter Series. Bradley found the speed on Swagger fronts and Nessi rear tires in 2wd and 4wd and took the double win in the buggy classes. Not stopping there, Brandon also finished on top in the 13.5 Stadium Truck class with the F2 truck body, Swagger fronts and Pin Down rears to get the job done. It's not often you get to celebrate a race weekend where you dominate in 3 classes! Stunning effort Brandon!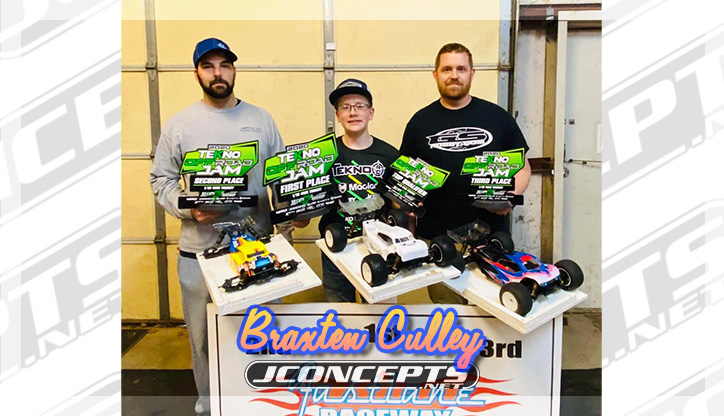 Machin' and Rockin' at the 2020 Tekno Offroad Jam, Braxten Culley had an epic weekend of racing. First, Braxten got the job done in 1/10th Mini Truggy class with a TQ and win effort. Braxten also showed some serious speed in 2wd and 4wd Modified by finishing 5th and 2nd overall. Braxten's tires of choice were gold compound Ellipse rears and Dirt Web fronts!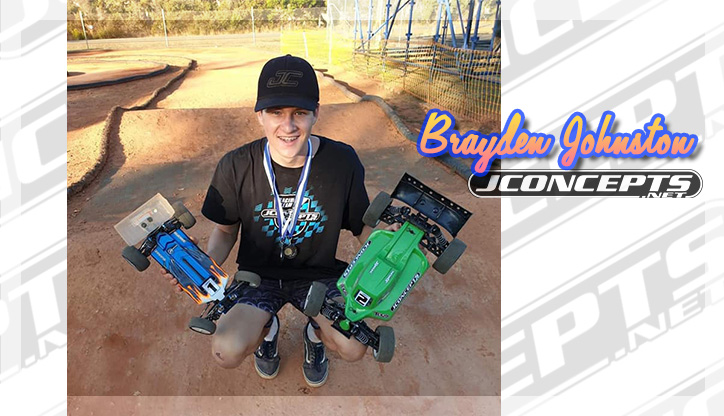 Check out what Brayden Johnston had to say about his amazing weekend, "It was a big weekend for me. I went down south with my dad for the second round of the WA EP Offroad Interclub Series which I did well in. The track is super narrow, dusty, and very low wear with a slick grove coming up by the end of the day. In qualifying, I showed good pace and managed to TQ in 4WD and get p2 in EP8. In the finals, I managed to get first in 4WD with 2 clean runs using the green Sprinters, which works very well in our area. In EP8, I got first in the first heat and got 2nd for the other two that put me in a tie for first, but unfortunately, lost that battle down to time taking 2nd overall. The tyres for choice for the EP8 were green Stalkers, which cut through the dusty surface and helped get to the groove underneath." Sometimes you win the tie-breaker, sometimes you don't. Either way, nice job on the weekend Brayden!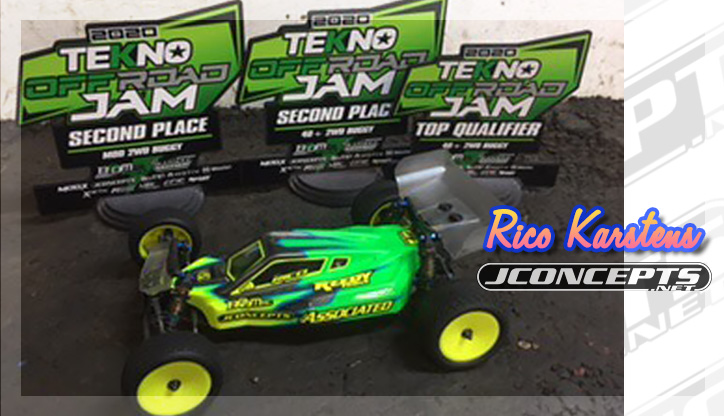 The 2020 Tekno Offroad Jam was a race to remember for Rico Karstens, as he was able to place his 2wd and 4wd Modified rides in 2nd in both classes. Rico has always been fast and results like these are just icing on the cake. Nice job on your double podium weekend Rico!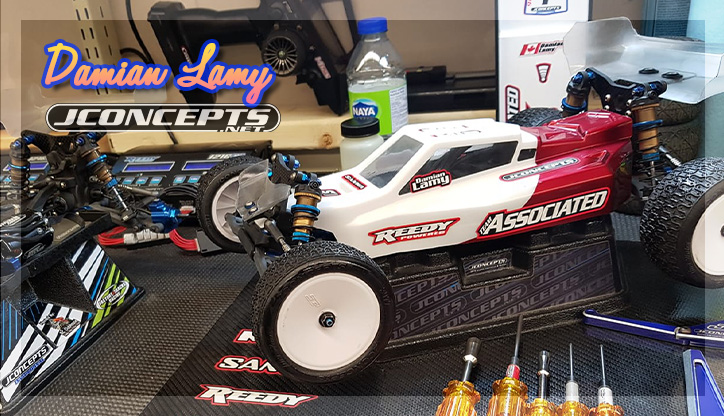 One of Canada's finest, Damian Lamy is one fast dood and proved it over the weekend where he raced at his local track called, Centre Du Hobby. Damian took 1st place in both 2wd and 4wd Modified classes using Dirt Web fronts and a combo of Dirt Web and Ellipse rear tires and stated that he was, "Hooked up with the clay compounds." Congrats on the double win weekend Damian….. always making us proud!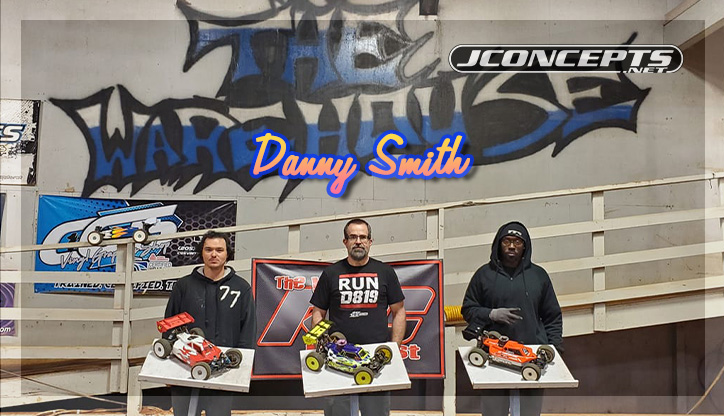 Stunning weekend! Danny Smith is on a roll as he attended his local club race at The Warehouse Hobby and Raceway. Danny ran both Ebuggy and Nitro Buggy and showed everyone that he's the driver to beat as he won both classes using green Teazers on his Ebuggy and aqua compound Ellipse tires on his Nitro Buggy. Double wins? Impressive to say the least!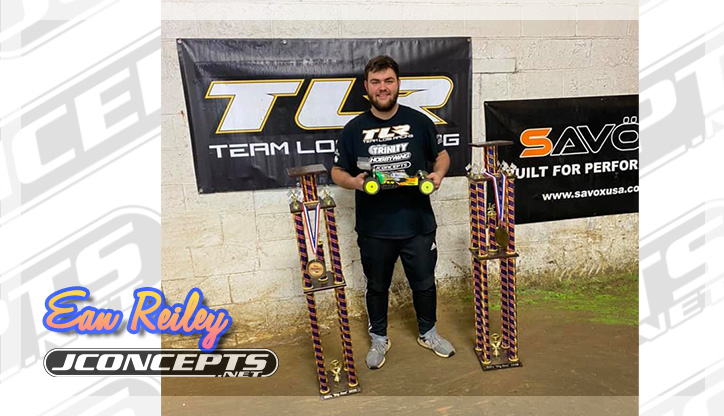 Half man, half machine, Ean Reiley is one quick dood! While attending the trophy race at Bill's RC and Hobby known as The Big One, Ean raced both 17.5 2wd and 2wd Modified and came home with two huge trophies for taking 1st in both classes. Check out those trophies! Ean ran Dirt Web fronts and Ellipse rears and was locked and locked for the mains.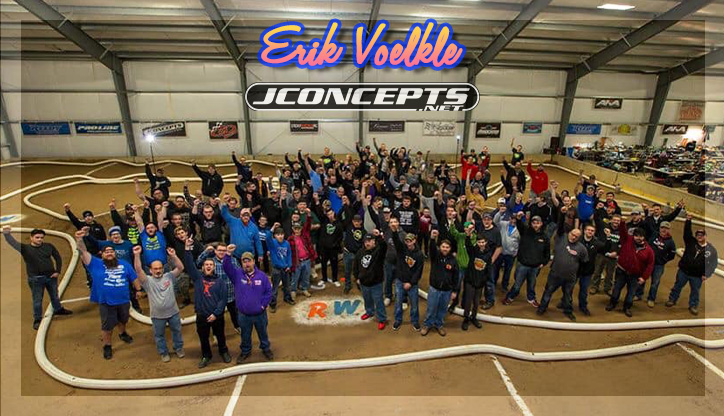 Team driver, Erik Voelkle, just sent us one amazing race report. This is what he had to say about his weekend, "Had a very great time over the weekend at Makintraxx RC Club race for Ron. It is a very special race as we honor our friend Ron White and raised money for his family. It was great to see all my friends from near and far and with 330 entries, it brought talent from all over the Northeast and Midwest. I ran my B6.1 and it was handling great right from practice. I decided to try some new things from my base setup that seemed to help. As qualifying went on, I was struggling with the car and resonated "if it ain't broke" with myself. A hard lesson learned

. I ended up finishing 5th in the B main. I used green and silver Ellipse slicks, both tire compounds worked great! Looking forward to this weekend hosting a novice clinic at my local track, as well as starting to prep for Motorama." Good luck with the Novice clinic and let us know how it goes Erik!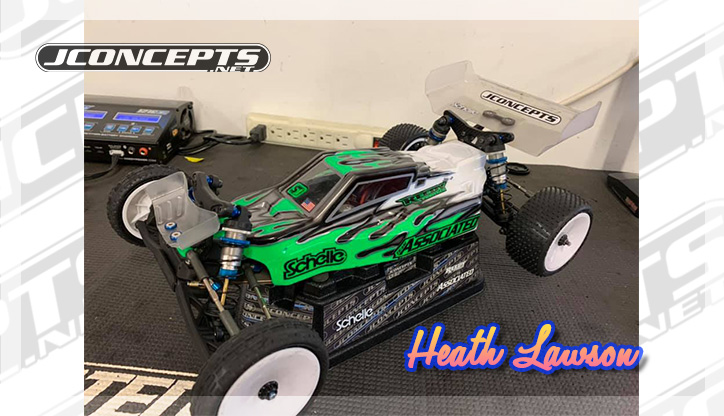 Heath Lawson raced hard last weekend at 405 Raceway in Oklahoma City, where he used Swagger fronts and Nessi rears to grab the final spot on the podium in 3rd. The paint job on the F2 body looks sick!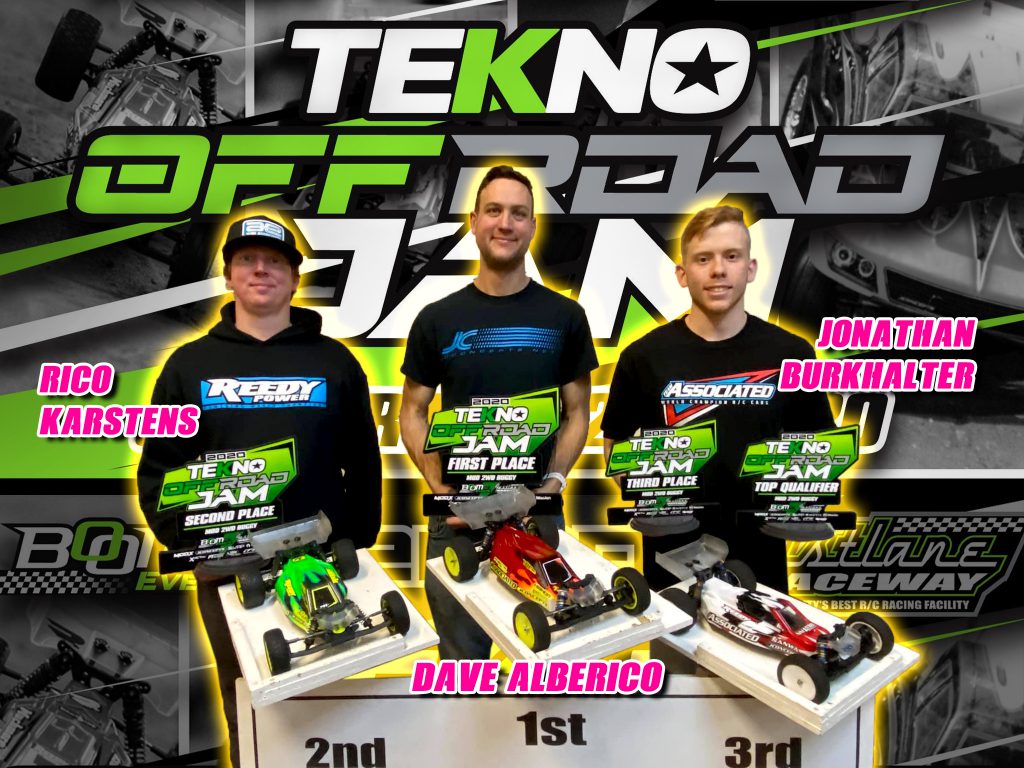 It was a major weekend for JConcepts at the 2020 Tekno Offroad Jam as the crew made it a clean sweep on the podium in 2wd Modified. Taking a huge win was long time JConcepts driver, Dave Alberico. Rico slotted just behind Dave in 2nd with Jonathan Burkhalter snagging the final spot on the podium. Nice work team!