For this week, we asked our team drivers what their favorite JConcepts racing product is that's right about $10 USD. We wanted to help find those inexpensive items that really make a difference in people's race program and what better way to find out that info than from the drivers themselves? Thanks to the team drivers for responding with suggestions and answers to help others find those little, awesome accessories that make a big impact. Here are some of our racer's favorite $10 accessories.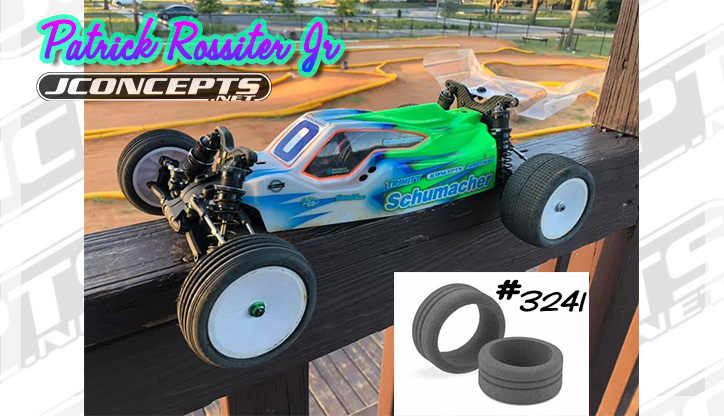 Spending nearly 13 hours at the track to set up timing and scoring and to get it in race-ready condition for upcoming events, Patrick Rossiter Jr. didn't even race. By lending a helping hand with his expertise and knowledge, the track is going to be awesome. One of Patrick's favorite $10 JConcepts items is the Dirt Tech foam replacements for your steering wheel. He feels that the foam contours to your fingertips and with the grooved lines you know exactly where you are on the wheel.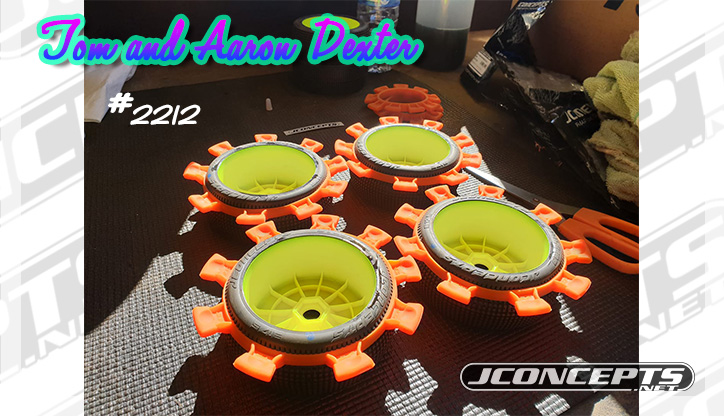 Our awesome Australian father and son team of Tom and Aaron Dexter, have been racing hard and getting results locally, nationally, and even internationally. With their growing race experience and with Aaron's increasing speed, these two will be at the front of Australian offroad racing in the near future. Tom commented that one of his favorite $10 JConcepts items is the JConcepts Satellite Rubber Tire Bands. Available in multiple colors to fit any scheme or mood, Tom had this to say about them, "Definitely my favourite Jconcepts product around the $10 mark (I know just over!) is the Satellite Tyre Bands! They are the best tyre bands on the market, hands down. They give a nice tight grip and have the awesome 'finger pulls' which make tyre gluing so much easier, I should know, I glue a lot of tyres!"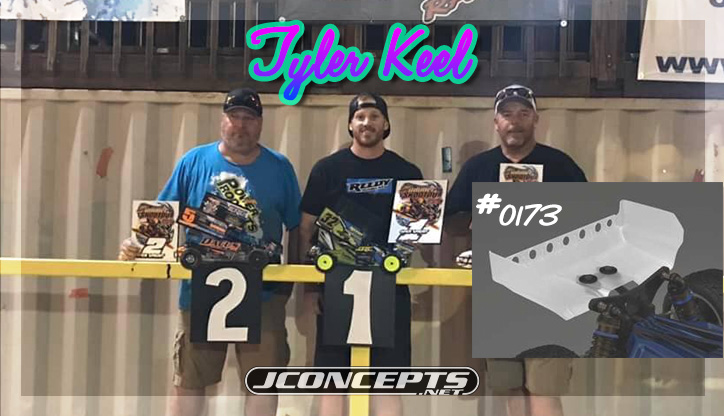 Someone that really doesn't need any introduction, super-fast Tyler Keel spent last weekend at the Summer Showdown hosted by Taylor Park R/C Raceway and to no surprise, was the fastest man there. Tyler took the win in the Open Sprint class using the new Sprinter tires in blue compound. Congrats on the win using the new Sprinters Tyler! His favorite $10 accessory is the JConcepts Aero wings, all of them! From S-Type to reg, to front mounts and beyond, the Aero wing package is definitely a set of wings that have changed the game.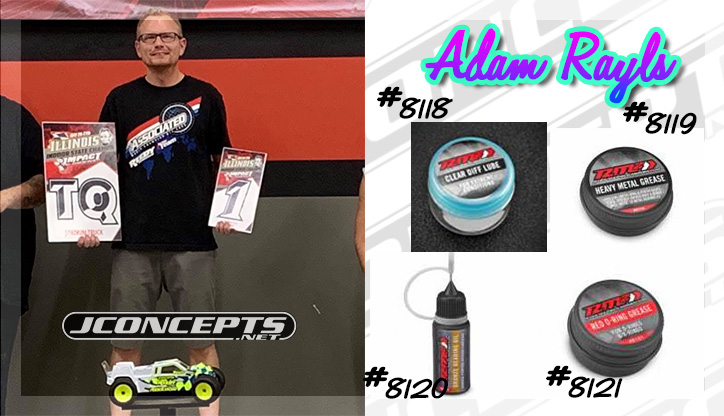 Adam Rayls' favorite $10 accessory is the brand new line of RM2 greases and lubes. Used by Ryan Maifield himself and over the course of his racing career, knows what he wants and needs things to perform at the highest level including his greases and oils. Oh and Adam also TQ and won the Modified Truck class and finished 3rd in 13.5 4wd at the Illinois State Champ hosted by Impact R/C.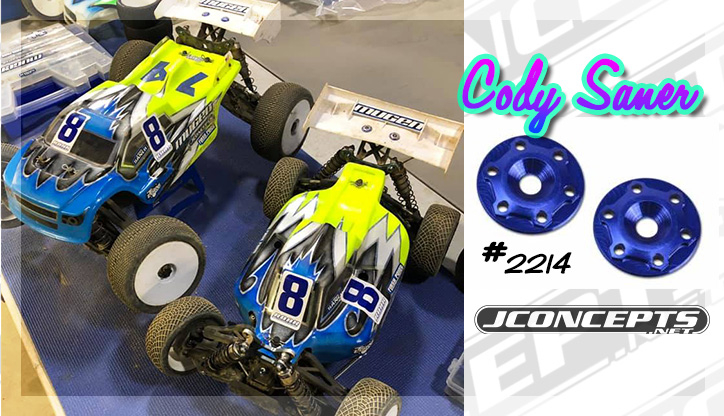 Wing buttons are small and usually fly under the radar, but for team driver Cody Saner, it's one of his favorite $10 JConcepts accessory. A little understated because of their size, but the JConcepts Finnisher 1/8th wing buttons are a beautifully crafted, artisan design for style and function. Easy to use and made of lightweight aluminum, will hold your wing down with authority. Also, congrats to Cody for winning the Etruggy Championship at LCRC's Friday Night points race on green Triple Dees. Cody tied for the overall in Ebuggy too, but lost the tie-breaker by a point!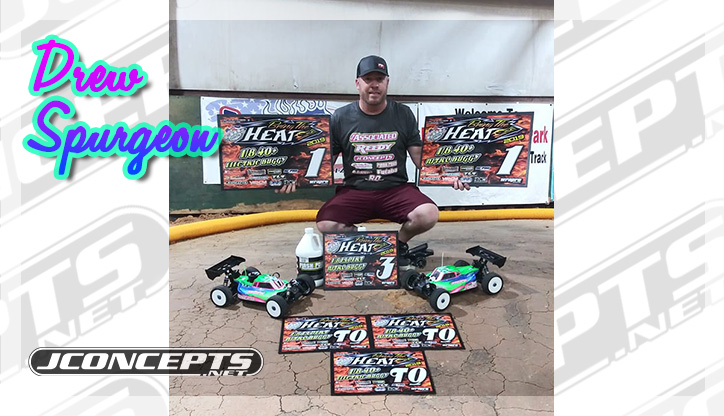 It was a killer weekend for JConcepts' own, Drew Spurgeon, as he TQ'd 3 of his classes at Flowood's 2019 Bring the Heat Race. Despite a mechanical in Pro Nitro Buggy that left Drew in two-wheel drive mode, finished 3rd overall while picking up the win in 40+ Nitro and 40+ Ebuggy! Great job drew, you'll get em next time! Drew's tire choice was the very successful gold Ellipse tires for qualifying and R2 Rehabs for the longer mains.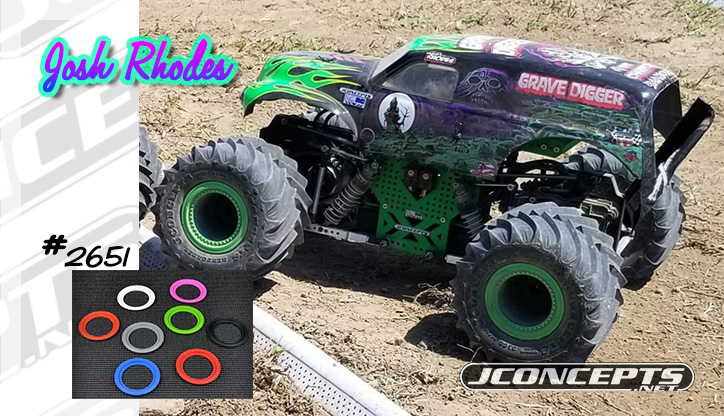 What a weekend for Josh Rhodes as he updates us in the world of RC Monster Trucks. Last weekend, Josh took his first racing bracket win of the season using his custom-built Wildfoot. With his Grave Digger inspired truck, Josh won bracket 2 of Pro Mod moving his truck to 4th overall in the combined points total. As for Josh's favorite $10 JConcepts accessory, it's the JConcepts Mock Beadlocks for the extremely popular Tribute wheels. By adding a beadlock to the wheel, accentuates the rugged looks and beautiful lines of the tribute's wheels.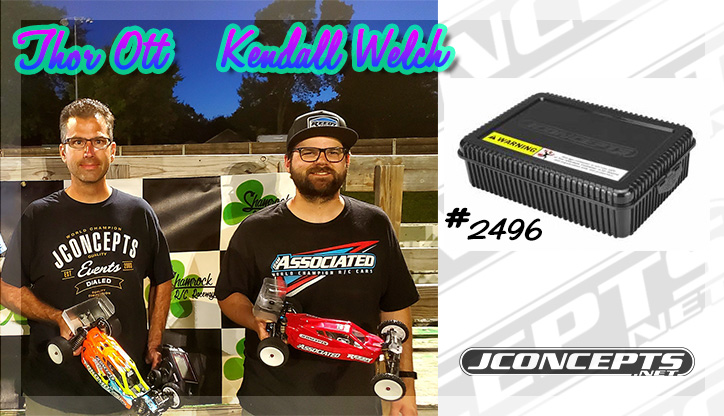 Team drivers, Kendall Welch and Thor Ott both attended the Shamrock's annual "Under the Lights Race" in St. Peter, Minnesota. The turnout was the largest they've ever had and Thor took the win in 17.5 using Swagger fronts and Nessi rears along with the F2 body to deck out his winning package. Kendall also finished on the podium landing himself 3rd overall on the same set of tires as Thor, but using the new JConcepts P2K body. Kendall noted that his favorite $10 accessory is the JConcepts Lipo battery box to keep his batteries safe during storage and transportation.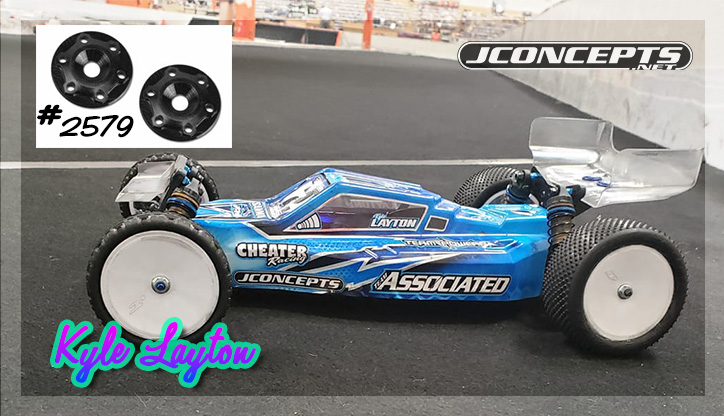 The blue on blue of Kyle Layton's paint scheme is starting to get recognized and the more that he races, the more people are going to remember these colors. Not accustomed to carpet, Kyle raced at 702 Raceway last weekend with the Champlins using Pin Downs and Swagger fronts to set his fast pace. Kyle noted that one of his favorite $10 JConcepts accessory is the JConcepts Fin Wing Buttons for 1/10th. Available in blue or black, the Fin wing buttons are pretty bling for $10.