For 2019, there was a massive schedule change to the Fall INS. From Boston to Detroit, the race was relocated to an all-new venue just outside of Detroit, in Warren, Michigan. For quite some time now, we've heard of a wonderful track called the RC Clubhouse and when the chance arose to find a new host track for the Fall INS, it was a hands-down no brainer. We were looking forward to this.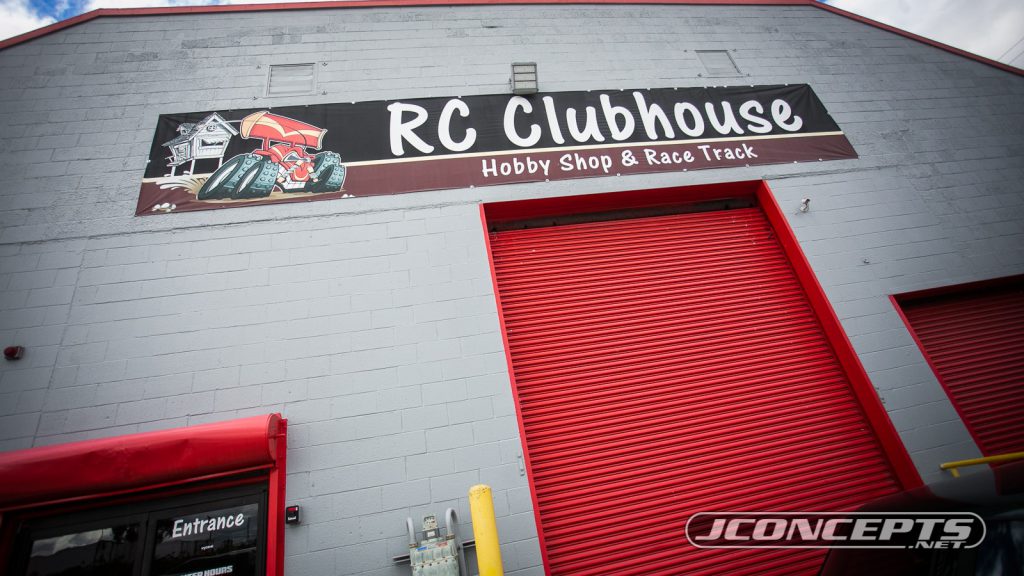 Detriot has a long history in RC racing including playing host to the 1991 IFMAR World Championships in which our RC legend, Masami Hirosaka, won the 2wd Mod class with his Team Associated RC10. You know, with probably RC's most famous 2wd of all time, the 91 Worlds RC10 Stealth Prototype. During the 4wd portion of the World Championships, the other famous RC legend, Cliff Lett, took the Yokomo YZ-10 Super Dog Fighter Works '91 to the top in 4wd Modified. Now, those names and those cars are forever a part of RC history, but those days are far in the past. The question is now… what about Detroit's RC future?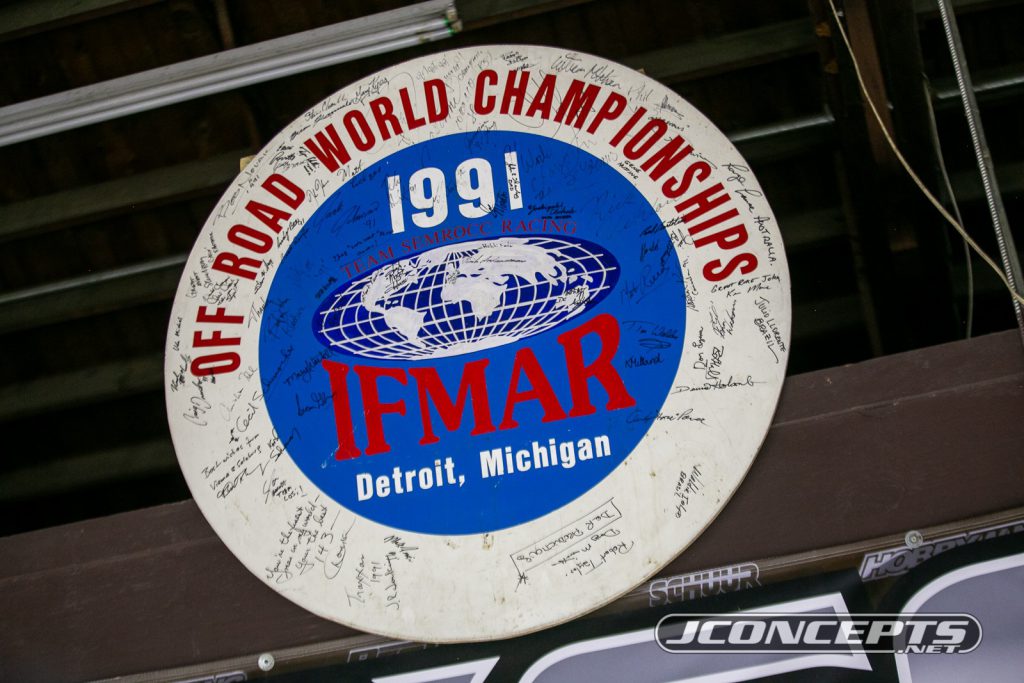 It's been a long time coming and finally, a nationally acclaimed 1/10th Off-road race has found its way back to Michigan bringing with it some of the best drivers in the world including a World Champion, National Champions, and Regional Champions. By having such a stacked field of drivers gives the local racers a chance to experience a high level of competition they typically can't find at their club races. With more big events, the region will only get faster and perhaps someday we'll see a world champion that hails from Michigan.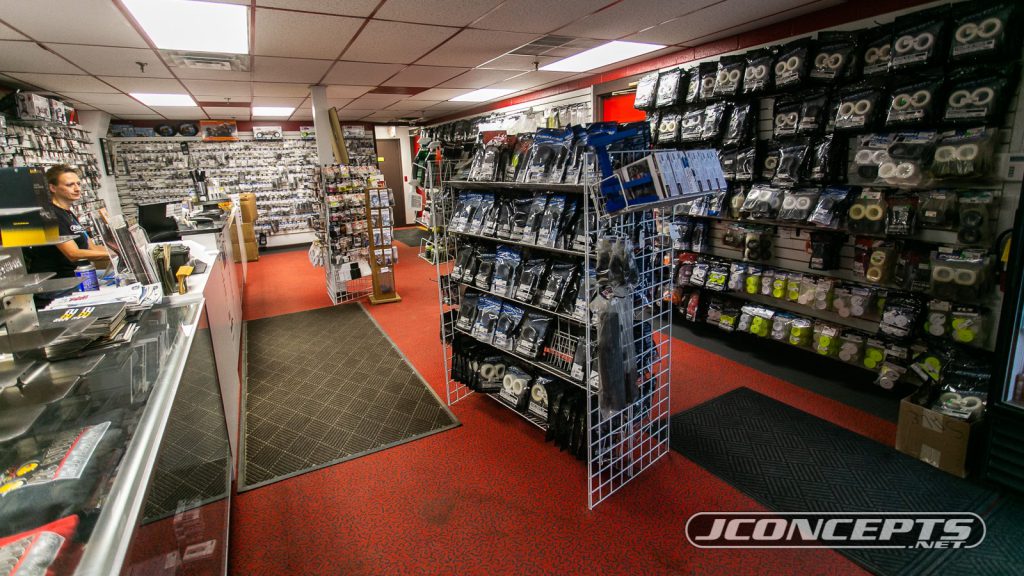 The RC Clubhouse didn't disappoint. The facility is extra clean, it's professional, and the hobby shop and track are top-notch. What's really nice about the RC Clubhouse is the vibe, which was laid back and refreshingly friendly. Regardless of the race results, it was going to be a kick-ass time knowing we were in great company.
With open practice scheduled from 9am on Friday to 5pm, it was important to familiarize yourself with the dirt and how to properly set up your car to be extra comfortable in order to manage the tricky surface. Tire choice for most everyone was a slick tire of some sort, however, diverge from the main racing line and it spin city.

The layout was very challenging and required a lot of low-speed steering as well as high-speed stability, which usually doesn't go hand in hand. From the above photo, the track looks relatively easy and flat, however, the track had a twisting personality that featured a lot of off-camber turns that induced cars to flip off the track. Many racers commented that they had to try hard to not overdrive their cars. Despite the tough conditions, this pushed drivers to extend past their comfort levels and really challenge themselves to get good results and it was awesome to watch.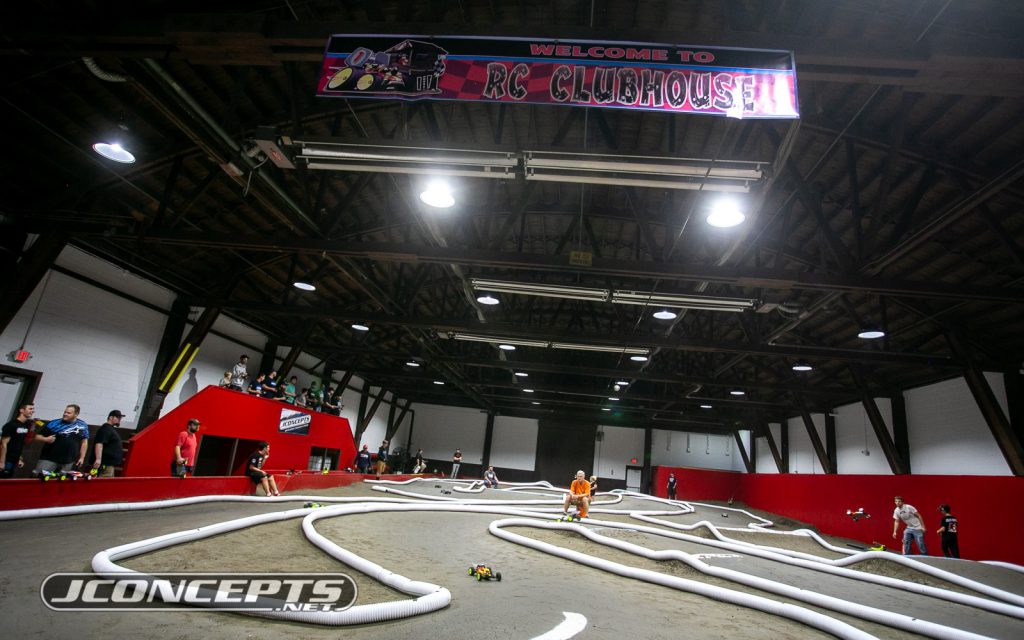 We can't thank Bill and Melissa enough for the wonderful welcome and for all of the hard work that goes on behind the scenes. The program was flawless and the weekend was extremely fun. Let's not forget that fun is a vital part of the RC racing experience and the RC Clubhouse illustrated this perfectly and we're glad to have the RC Clubhouse a part of the JConcepts Indoor National Series!