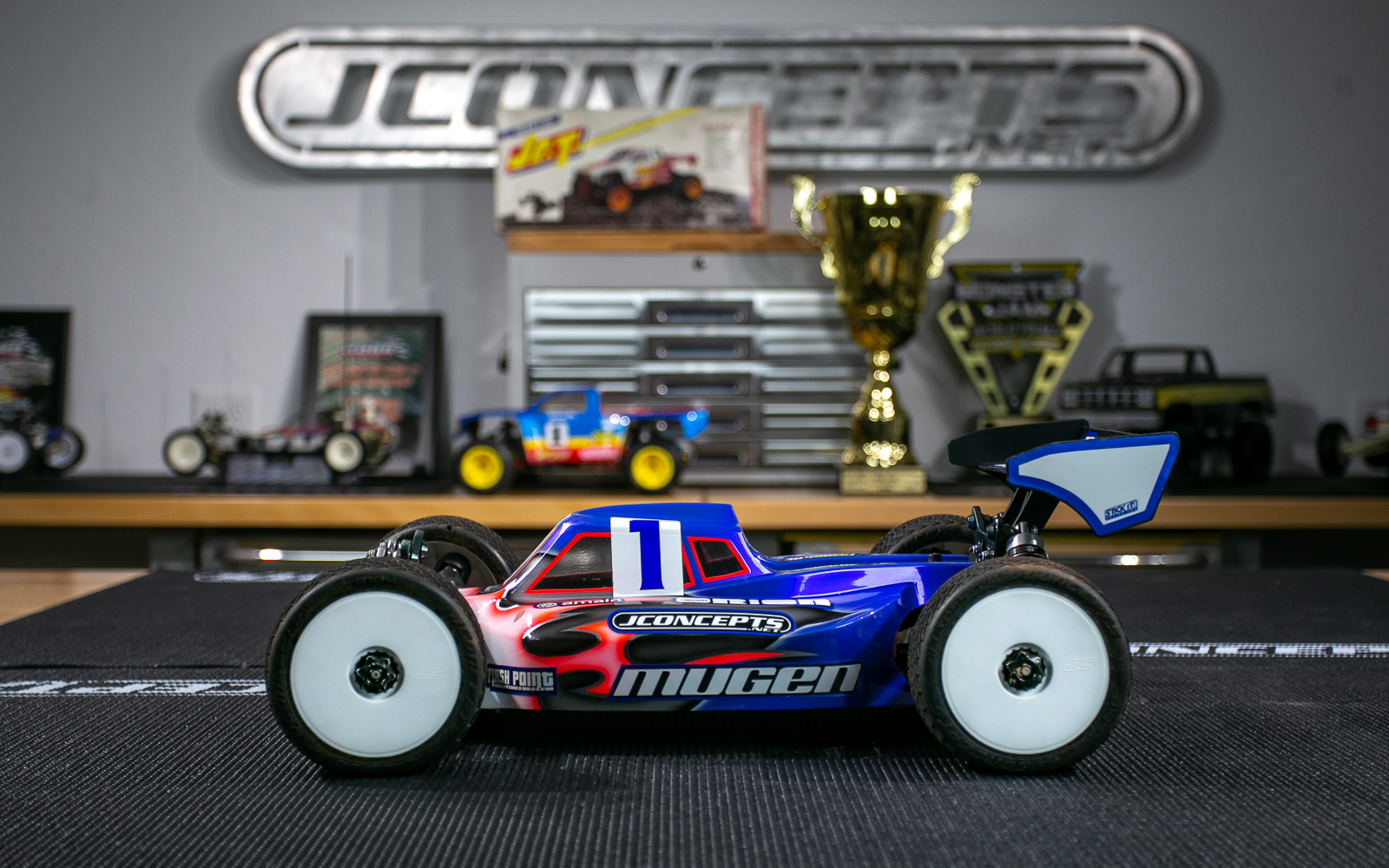 2019 has been quite a year so far for Ryan Maifield. With 2 National 1/8th titles already in nitro truggy and Ebuggy, Ryan still has a chance to add even more to this year's list with the 1/10th ROAR Nats coming up late August. It's quite amazing considering that there are a lot of pro drivers that haven't won any.
In dominating fashion, Ryan set the TQ at Adrenaline R/C Raceway and took the win by locking down A1 and A2 for a quick finish. With this win, Ryan has made it 5 national Ebuggy titles in a row! Check out this wicked whip below in this edition of Inside Look and thanks for visiting the JConcepts blog.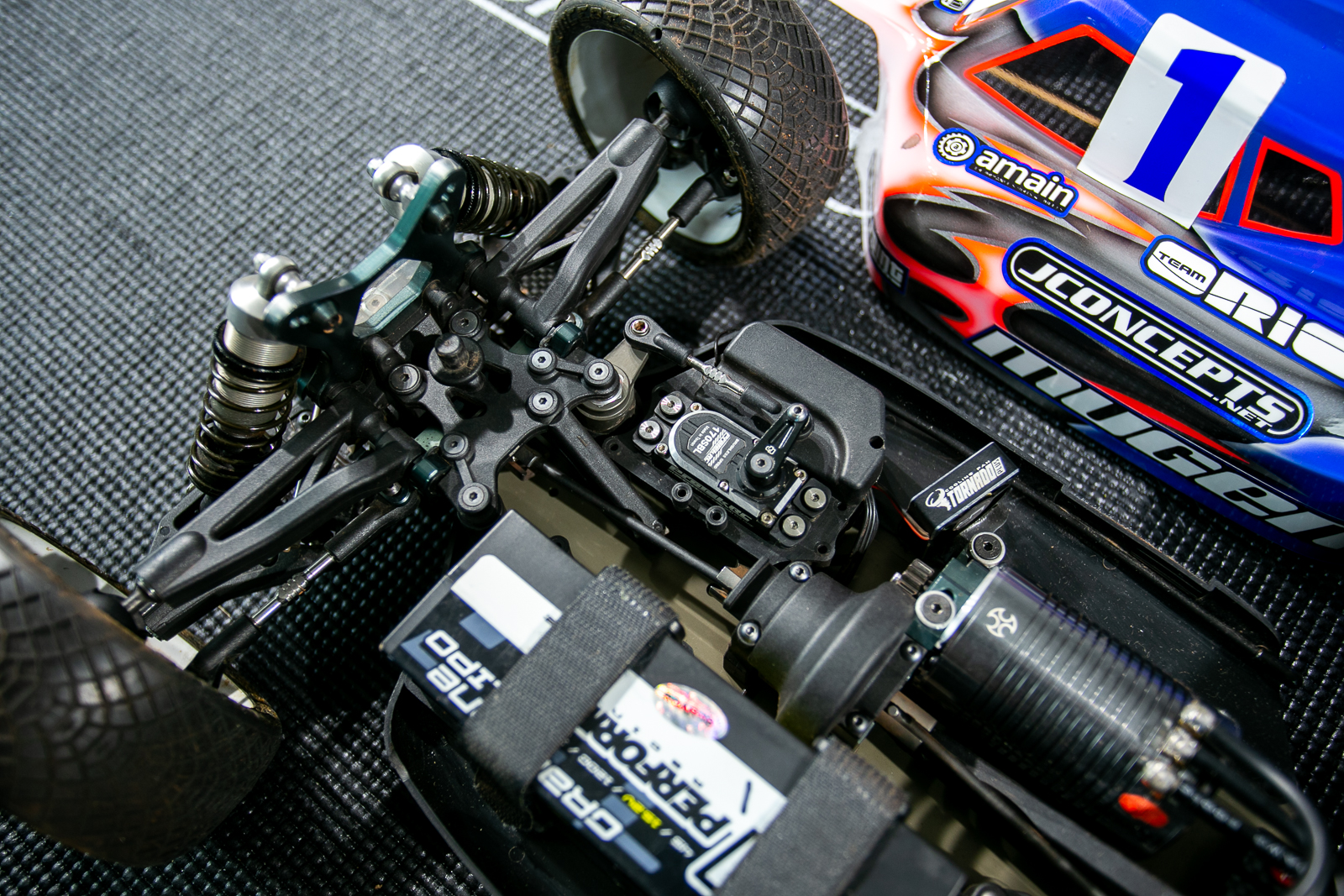 Ryan has been running the Mugen MBX8 Eco Team Edition for a while as the TE version has a few update parts that the team guys are currently running over the regular MBX8 Eco. It's pretty amazing that every time we take a look at one of Ryan's cars, they are actually really basic with very few factory option parts. For the most part, they're just really well built. No fancy carbon towers, no carbon top plate, no trick shock caps, no "holed up" wings. Just your basic MBX8 Eco TE right here with the carbon arm inserts.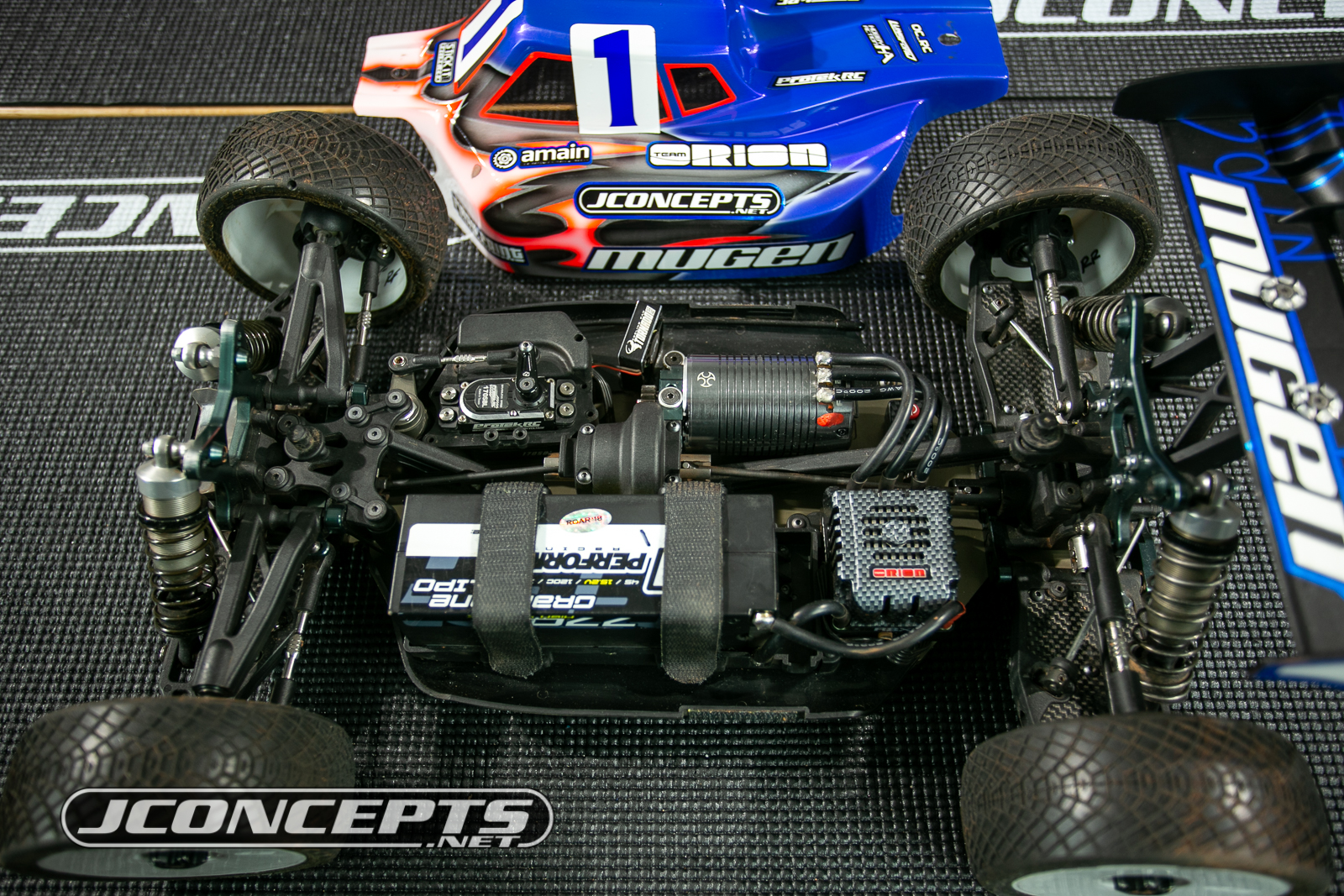 You might be wondering why Ryan is choosing to run the older Orion ESC and motor combo, but it's mainly due to the fact the new Performa ESC and motor are currently not yet approved for ROAR sanctioned racing. Surely it will be a matter of time before they do get the seal of approval, but for now, it's Orion. However, the Performa 7700 mah battery is ROAR approved. Notice that Ryan mounts his battery so that the cells are not stacked on top of each other but rather side by side. The main reason is to keep the cells from potentially crushing and damaging each other from hard impacts and flat landings.
One thing that kind of stuck out to us was the fan that Ryan has Shoe Goo'd to the chassis for cooler motor temps. Nothing totally new as this is used in touring car and also made popular in offroad at the Worlds hosted by Yatabe Arena in 2015. Being a Protek driver, Ryan is using the Protek 170SBL HV servo, which is monster at .09 and 458 oz-in of torque at 6.0V!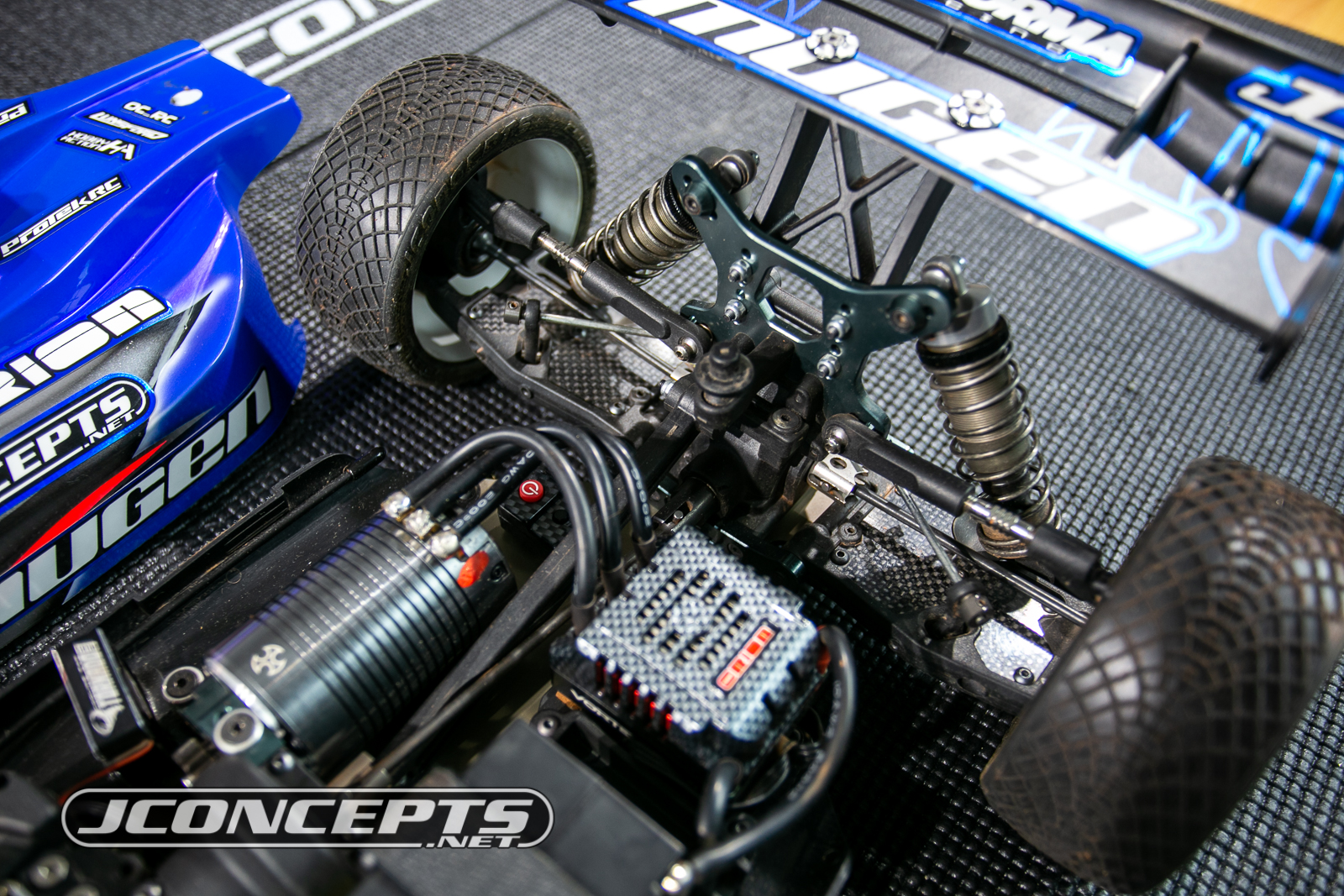 At the rear of Ryan's car, you can definitely notice the taller rear wing stay. It's 15mm taller than the old one and seems to be the popular trend in 1/8th scale right now. One of the best car builders out there. Everything is an accumulation of the many years of top-level racing experiences.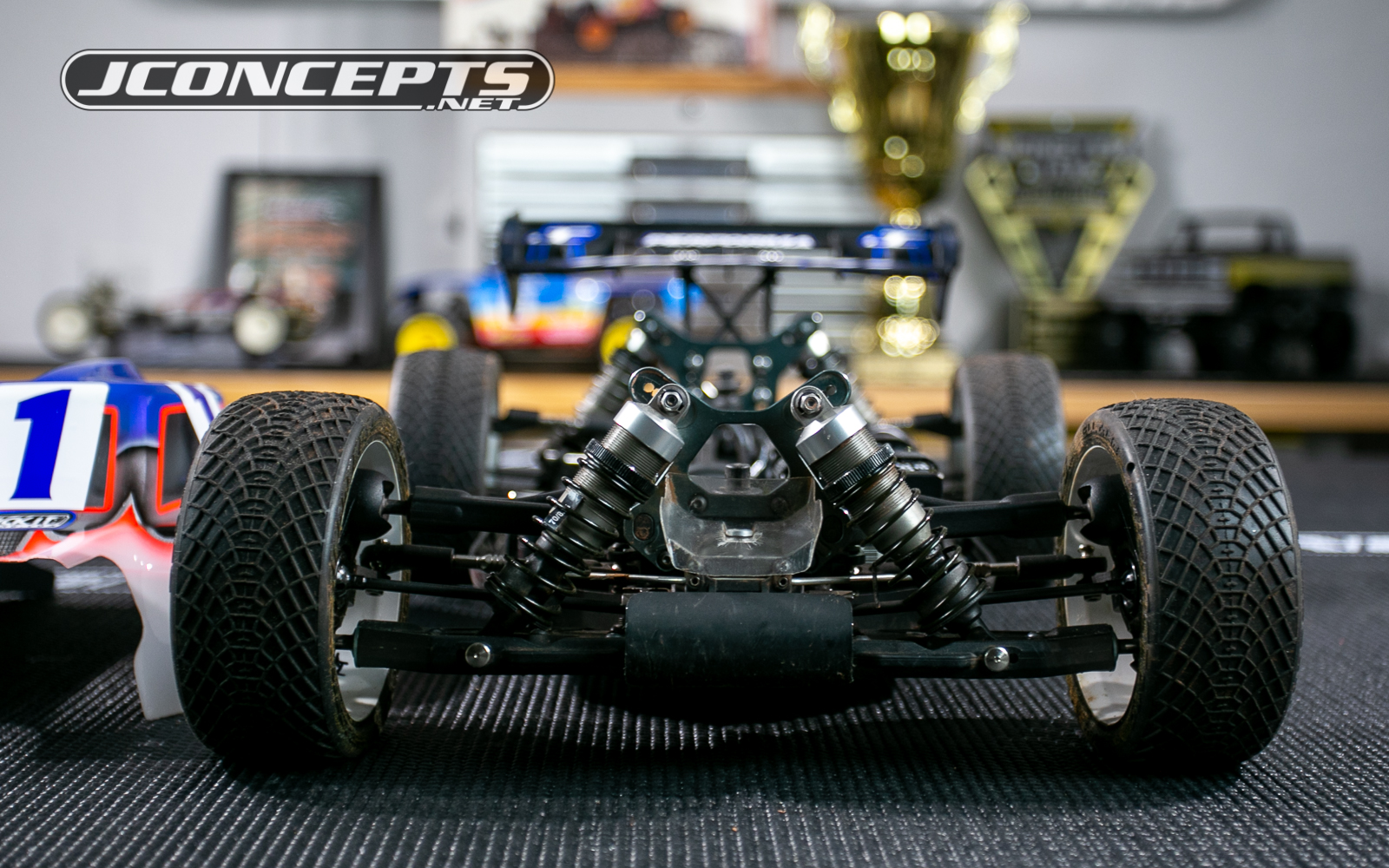 At the front of the car, Ryan's got the JConcepts' Front Scoop on for a little extra nose down feel at higher speeds. The JConcepts Ellipse tires are exactly as he ran them after 2 mains. Tread height and wear were non-issues this time and so far, the Ellipse has had a lot of success indoors.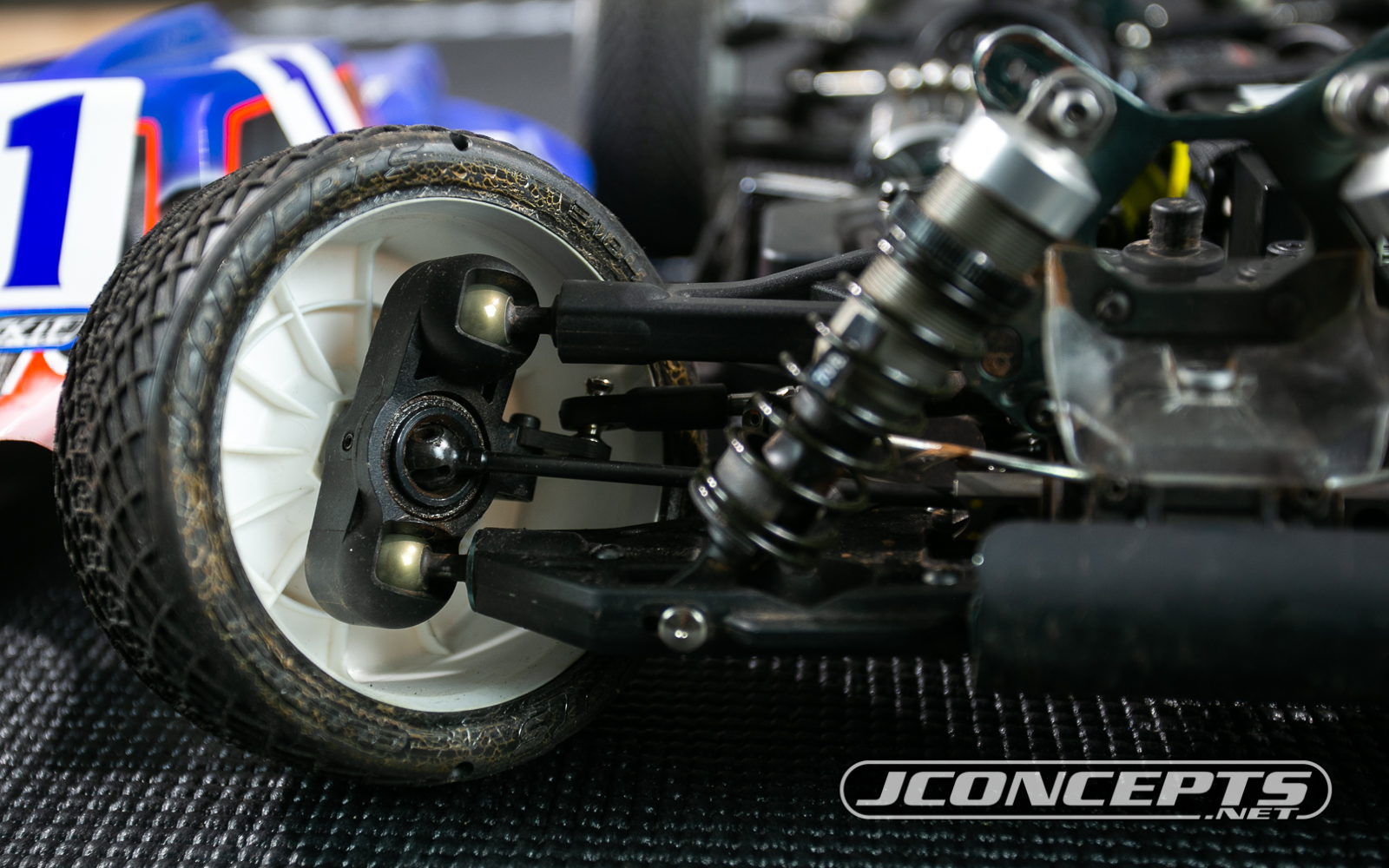 Two of the new pieces to the Team Edition car is the -3mm front upright arms (steering plate) and the inline uprights. They were designed to improve initial steering response and make the car more stable at mid and exit. Also, there's less bump steer so the car handles more predictably through rough sections of the track.
The JConcepts Bullet Wheels are one of the stiffest, yet lightest wheels out there for quick response and predictable handling that allows the shocks to do the compression and rebounding and not the wheels.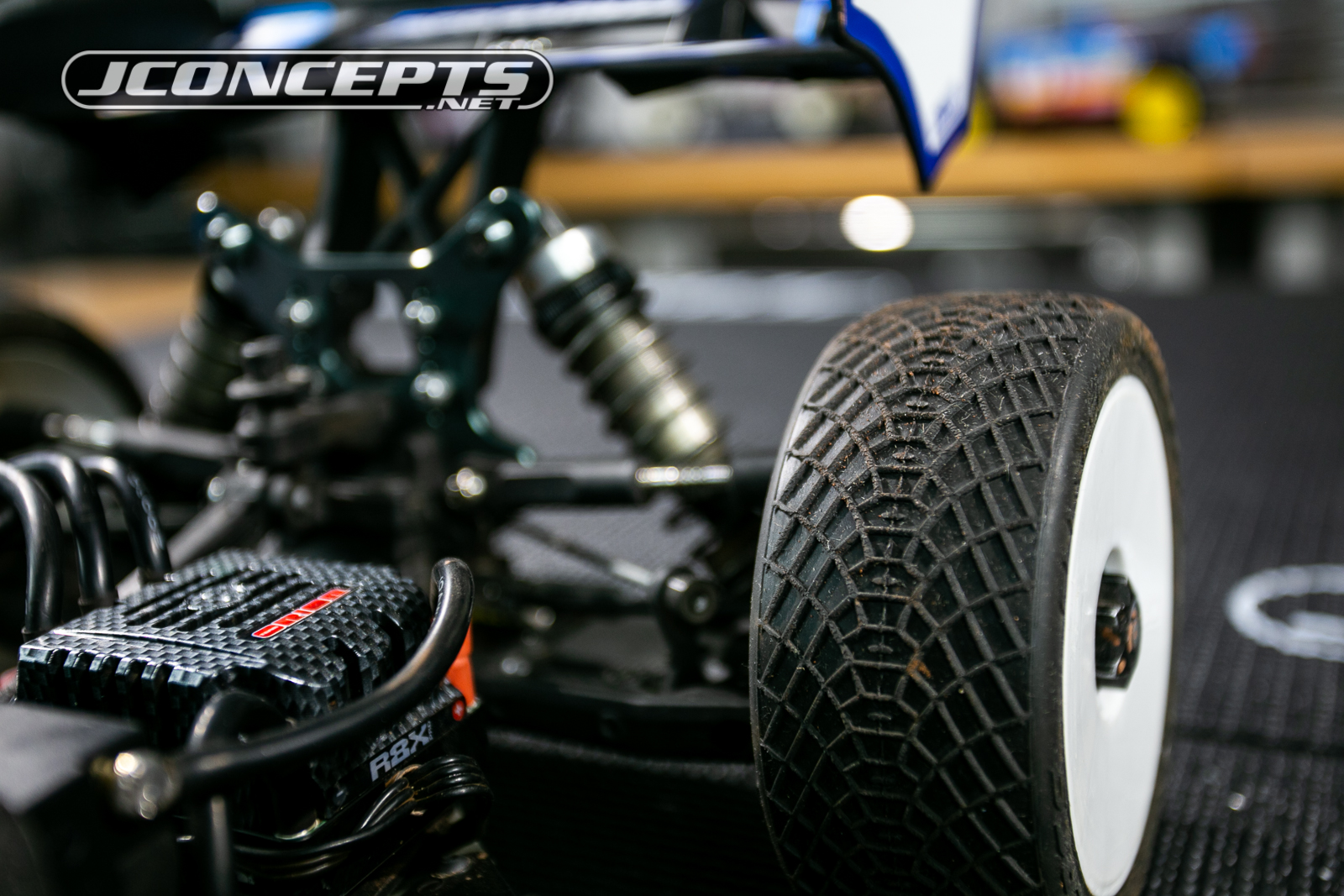 From Spencer and Ryan's incredible run at Thornhill for the Fuel Nats and with Maifield winning Ebuggy, the JConcepts Ellipse tires have been a real force since they've been released for 1/8th. When the conditions are right for a bar tire, the Ellipse has been phenomenal and look for them to be released in green and blue compound later this year for even more speed at your local tracks!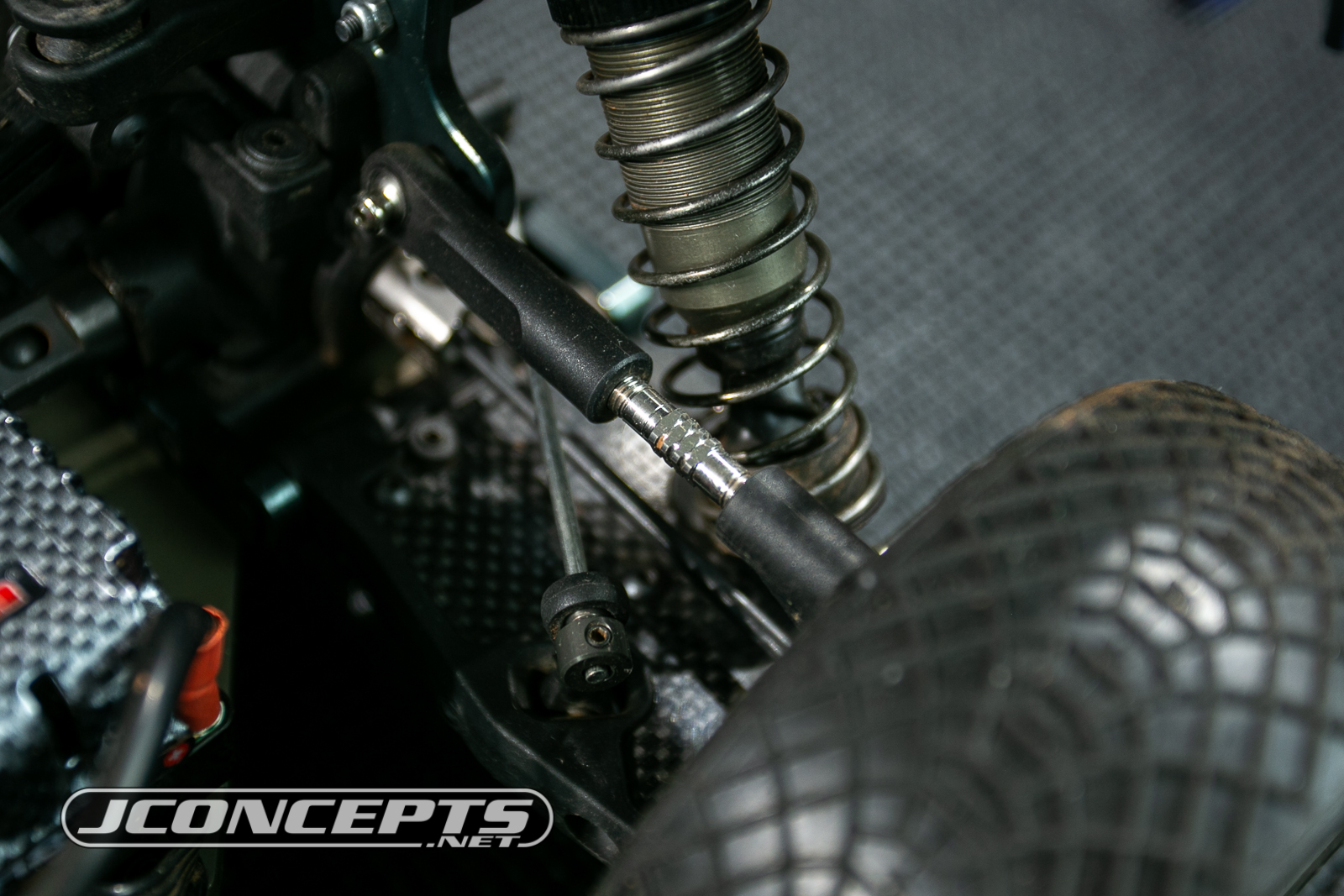 One of Ryan's favorite JConcepts accessory is the Fin Titanium turnbuckles (#2584T). Not only are they durable, they are incredibly light and strong, but also adds a unique style that really pop. You'll find them on all of his cars and one of Ryan's "go to" hop up parts.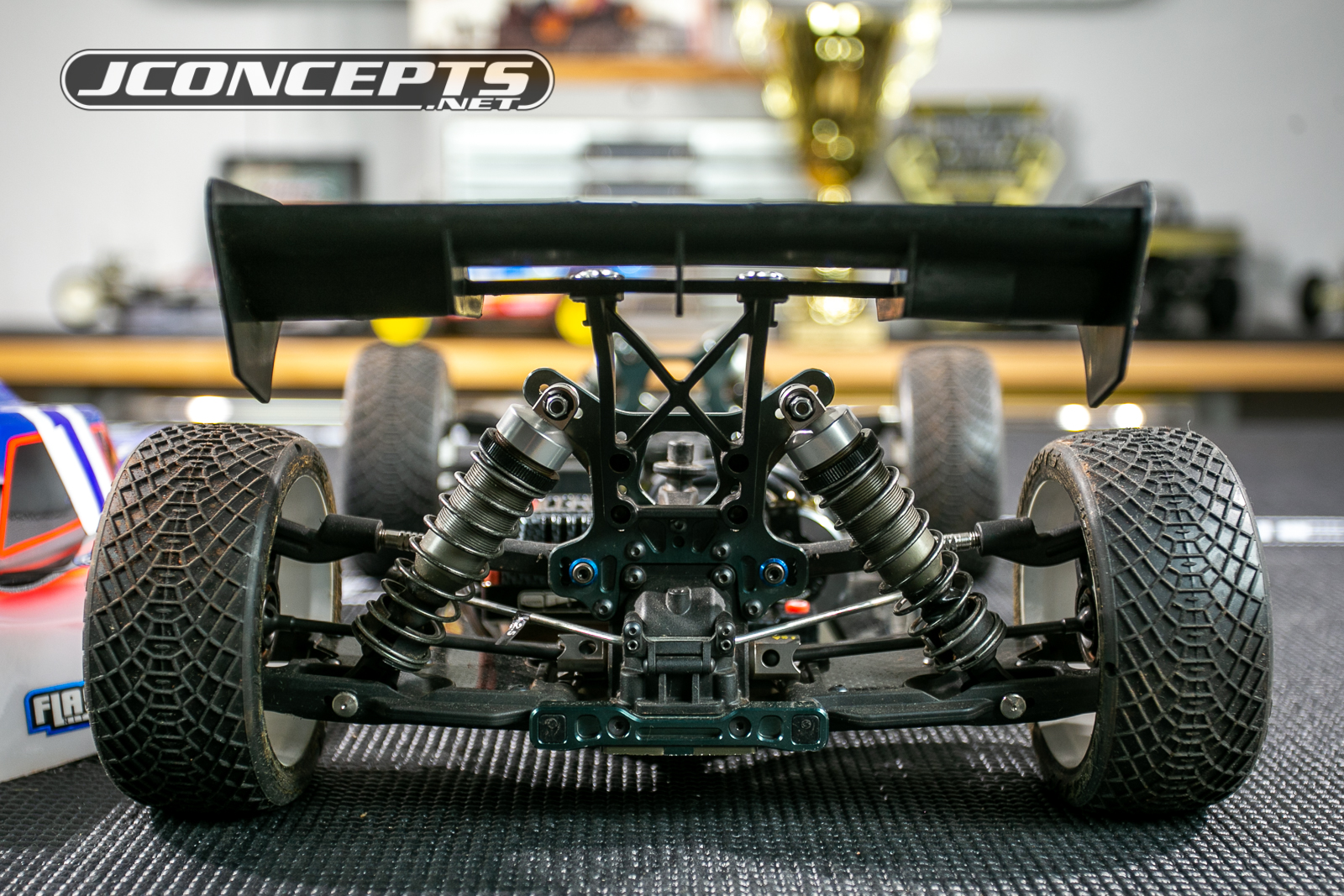 The rear of the car looks very standard with your typical shock and camber locations. After a few seasons with Mugen and the MBX8, Ryan doesn't really go wild and crazy with his setups as he aims for car balance.
Thanks for checking out his ride and hopefully you have learned something from this Inside Look into Ryan Maifield's National Winning Ebuggy. If you want to check out more of the JConcepts Inside Looks, just click on the link and enjoy.