The interesting thing about racing is that each big race carries a different meaning or is weighed differently. Some races are highly sought after like winning a Worlds title or a National title is at the top of every pro racer's list of races to win. The Reedy race is another special one that standouts with some claiming its the hardest race to win. In the world of 1/8th nitro… that would be the Dirt Nitro Challenge.
In 2017, Ryan Maifield remarkably swept all 3 pro classes at the Dirt Nitro Challenge and this year, he came very dang close to repeating that immense effort this year by taking both the pro nitro classes this year in Perris, CA.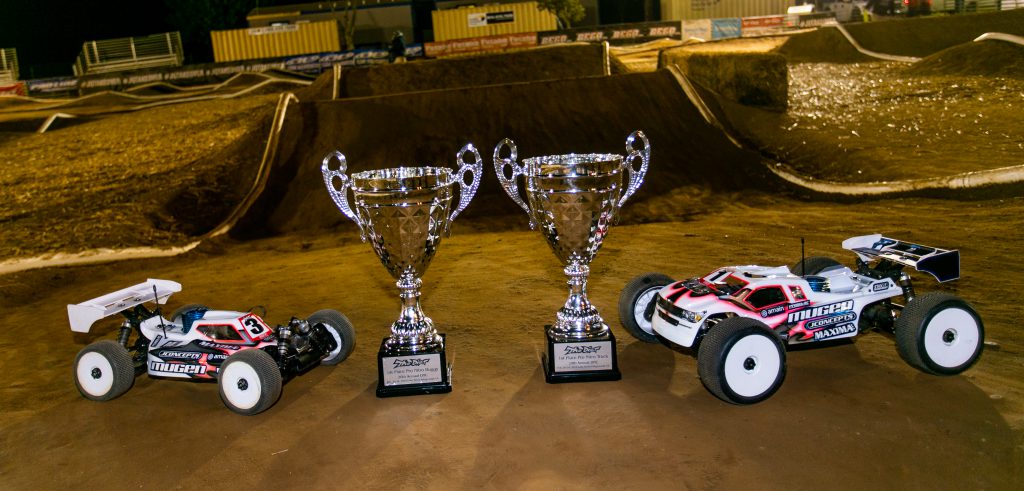 With so many races on the calendar now, it's hard to remember these special moments. We move on to the next so quickly and in the digital age, fresh news turns old quick. Thankfully, we can remember these moments with some simple words, photos, and videos because we might not think it now, but this is part of our colorful, RC history. Check out the legend's winning Mugen MBX8T.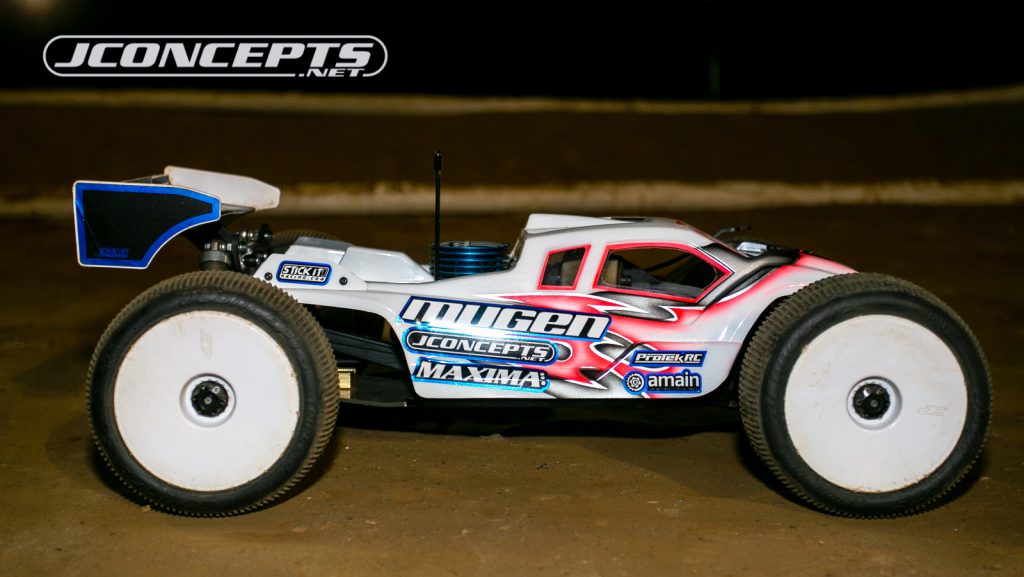 Making it basically a household truggy item, Ryan Maifield has won countless races with the JConcepts Finnisher truggy body. This battle-tested, high-performance body is proven with race winning heritage from all over the world. The look is striking, while aggressive keeping you dialed on and off the track.
It's unknown whether Ryan will stick with the white on white paint scheme as a permanent fixture, but tell you what… it worked and it definitely looks cool.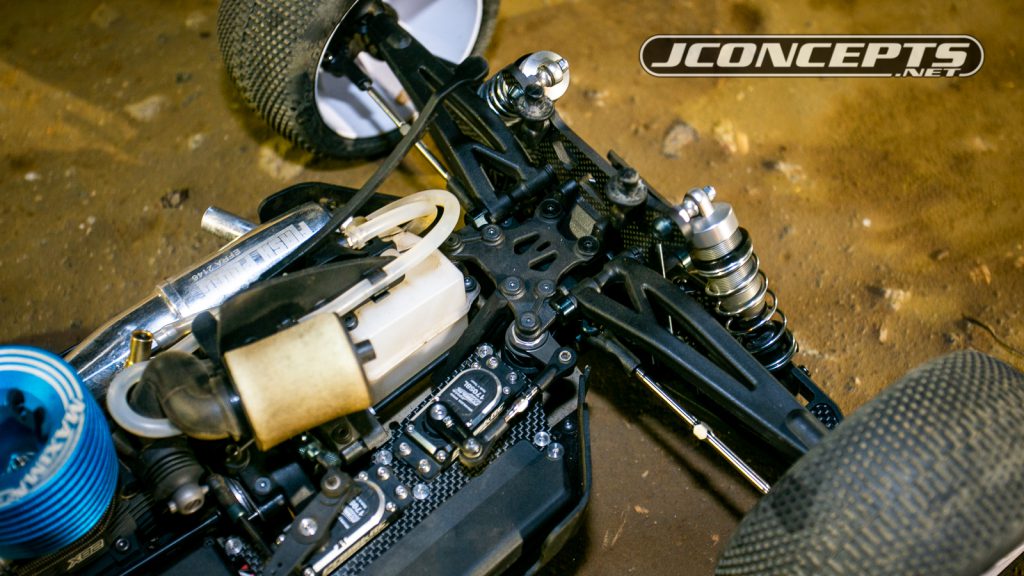 Once again, straight off the track from winning Saturday night, RM's truggy was left untouched with winning tires on it and all. It seems as if Ryan likes the stock plastic front up steering brace for the super gnarly DNC conditions versus going with the carbon piece. A pair of ProTek RC 170SBL servos can be found in both his nitro buggy and truggy keeping everything identical for throttle feel and steering response between both vehicles.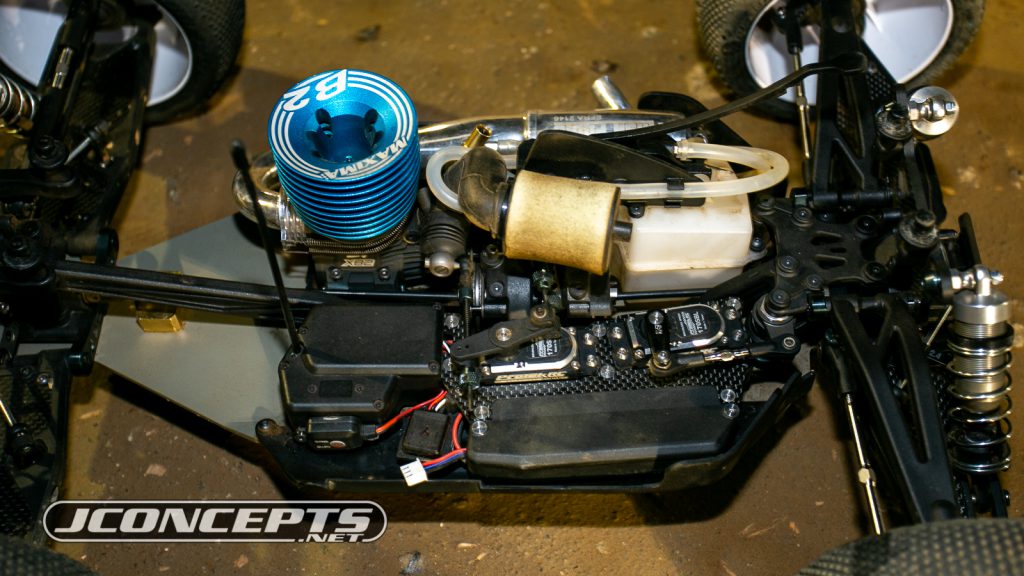 Maxima fuel and Maxima MX B2 series engine with FlashPoint FP 2500 (EFRA 2146) pipe for his dialed power moving those largely oversized truggy wheels and tires.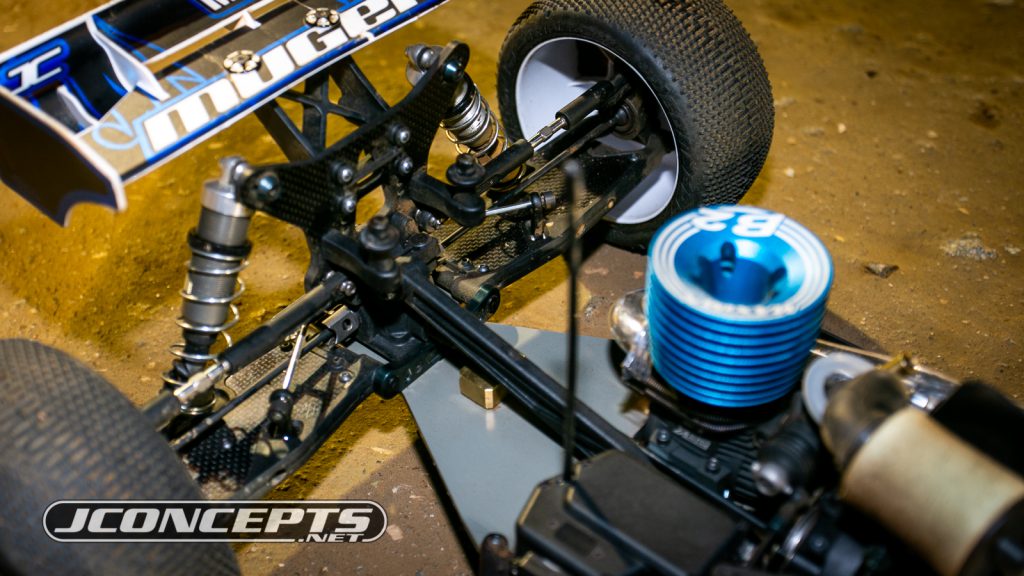 Ryan likes the AE rear wing and has been running it for some time now on both his cars. He pointed out that he likes the way it jumps in the air and that it's super lightweight. If you've been paying attention, you can find carbon fiber front and rear shock towers along with carbon fiber inserts to help stiffen up his suspension for maximum response. Naturally, you would think on a really rough and bumpy track, you'd want the suspension to flex making it easier and more forgiving, but not so with Maifield.
Here's a good look at the CF front tower from Mugen. Currently, this part doesn't look like its available for purchase, but probably in the works now that the package is capable of winning on the highest level.
What also has to be on the highest level are the tires. With Ryan choosing to go with what has worked for him all weekend, we knew the green compound JConcepts Triple Dees were fast. However, there were some concerns to whether or not a green compound Triple Dee could go 45 minutes, but taking a look at the tread it wasn't a problem. In fact, he probably could go a full hour or more.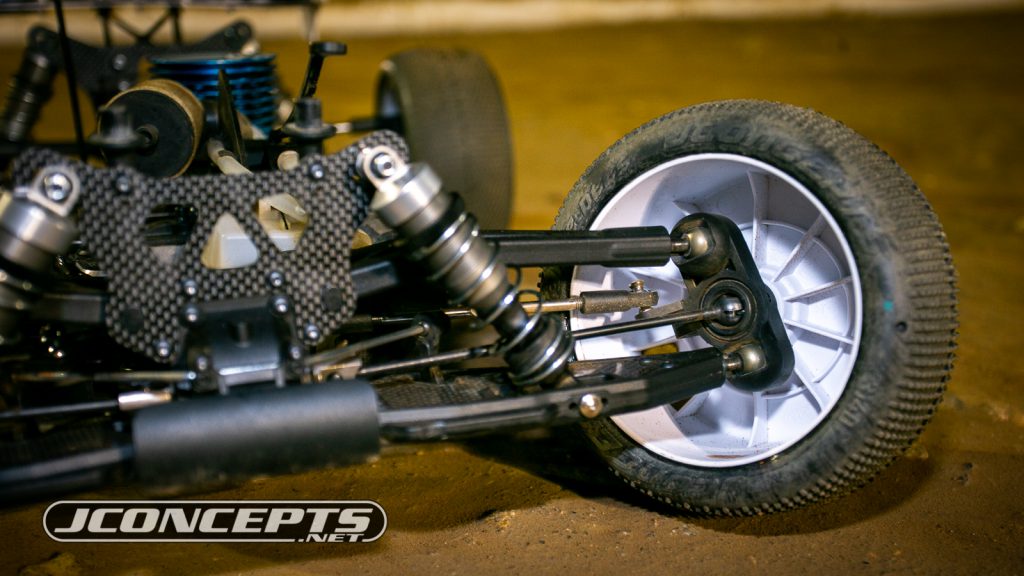 Another look at the backside of Ryan's wheel of choice, the JConcepts Bullet 4.0″ Truggy wheels. Even when he ran AE and TLR, Ryan has always run the JConcepts wheels to match up with the JConcepts tires for best fit. Not only that, JConcepts is well known to produce some of the stiffest wheels on the market that allow the tire and suspension to do the work by minimizing wheel flex.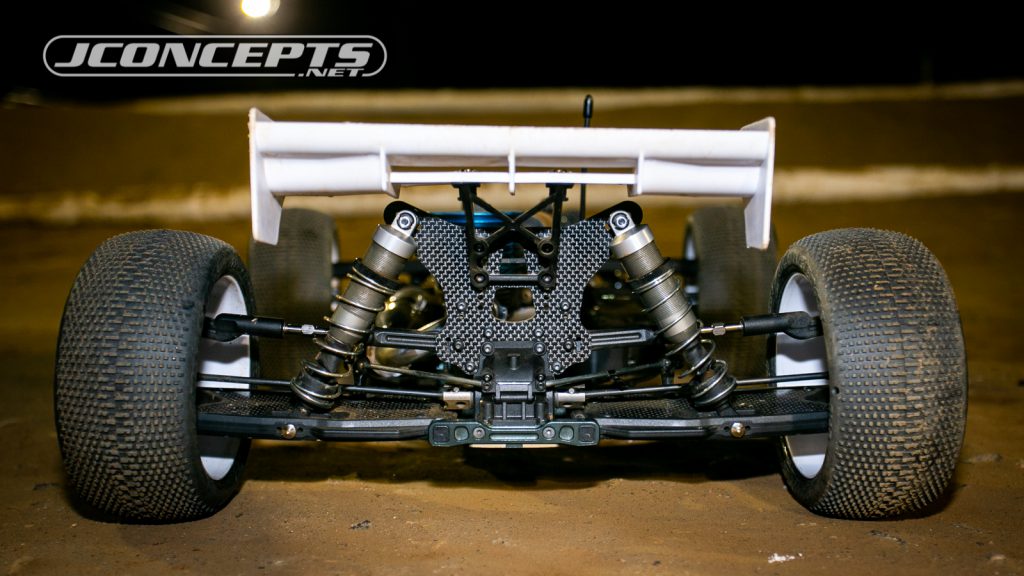 Here's a rear shot of the JConcepts Triple Dees after 45 minutes of hard driving on probably the roughest track of the year. The sweeper tire (ride side), definitely had some wear, but still full pins.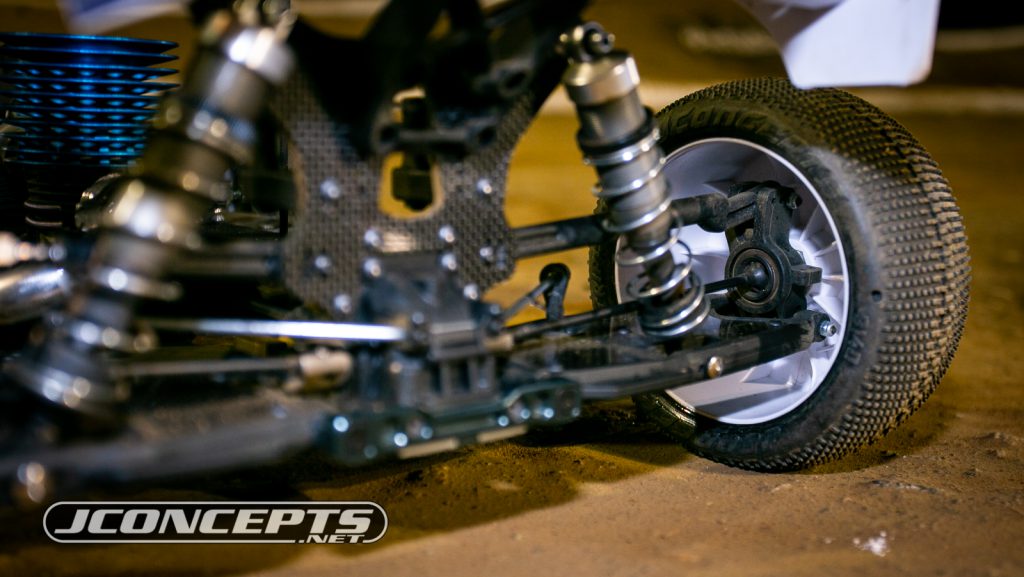 Once again, another view of the popular Mugen plastic 3 hole hubs. A few companies have fancy machined aluminum rear hubs, but it's nice to see you don't have to have all of the latest and greatest to win big races.