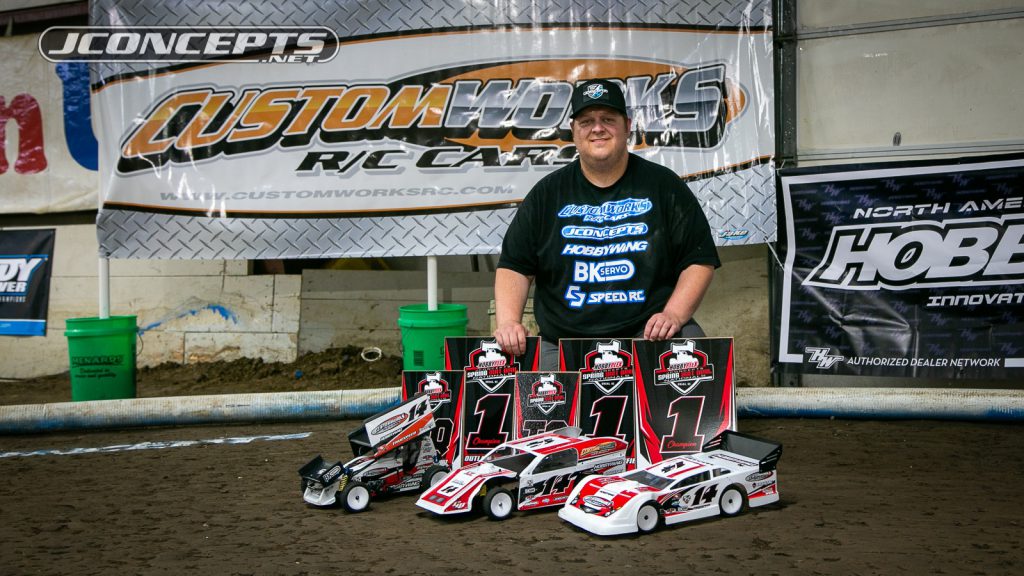 There's no doubt that Max Flurer has racing in his blood. For a long time now, he's been consistently one of the fastest in the nation at 1/10th off-road and 1/10th dirt oval, yet somehow, still quietly flies under the radar… most of the time. When you win 3 classes at a prestigious race, you're bound to get recognized for the awesome achievement and last week, Panda did just that winning Outlaw Sprint, Midwest Modified, and Late Model at the inaugural JConcepts Spring Indoor Nationals.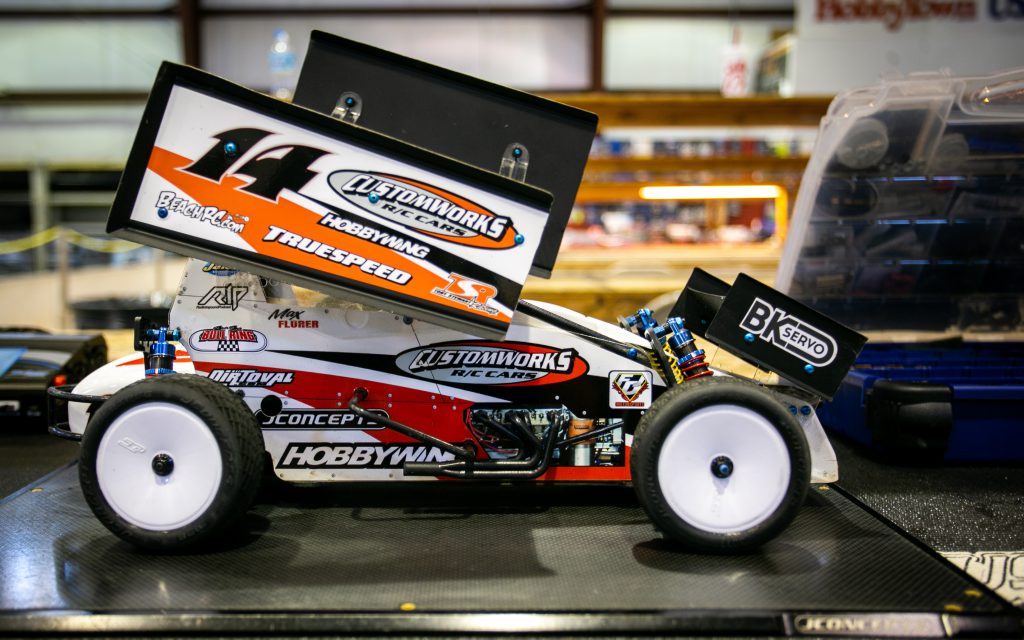 There's no real surprise that dirt oval racing is gaining traction all across America as many of the JConcepts team drivers have posted some great results in their weekly racing reports. With experienced dirt oval guys like Max Flurer, Robert Chapman, and Hunter La Flower, it was only natural for JConcepts to head in this direction.
For now, check out Max's Spring Dirt Oval National winning Custom Works R/C's Outlaw 4 Sprint car that took the checkered flag from start to finish. It's not often we get to take an Inside Look to a dirt oval ride so it's nice to see something different for a change.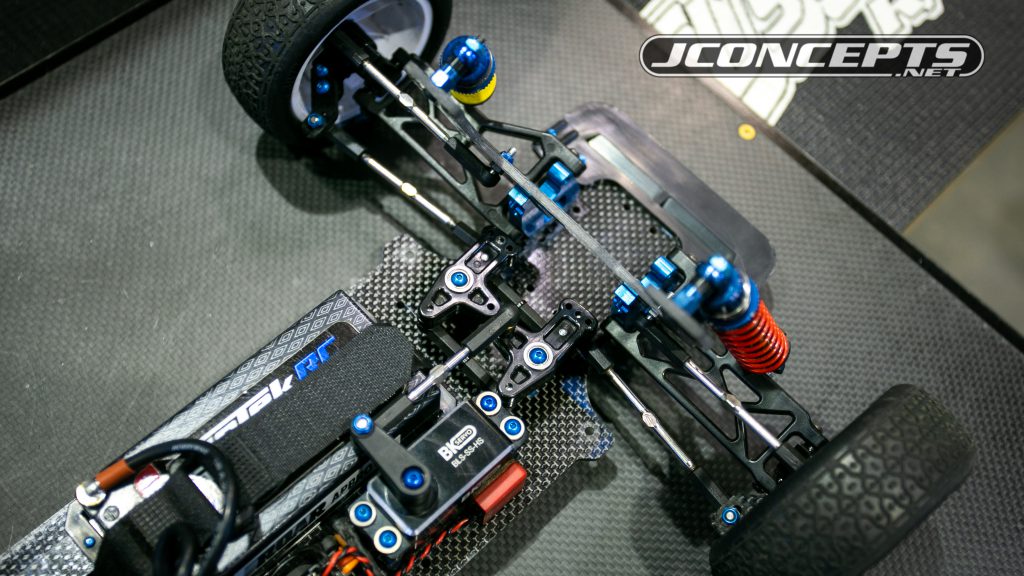 Custom Works R/C's latest sprint car model is called the Outlaw 4. In this edition, a lot of updates have been made to keep the car competitive in all areas and surfaces. This includes 12mm hexes front and rear, CVA rear drive shafts, larger rea hub bearings for more durability, improved front and rear shock towers, shorty battery config is now standard, dual drag link for more precise steering feel, and updated 2.6:1 transmission and the ability to use the Team Associated B6.1 ball/gear diff.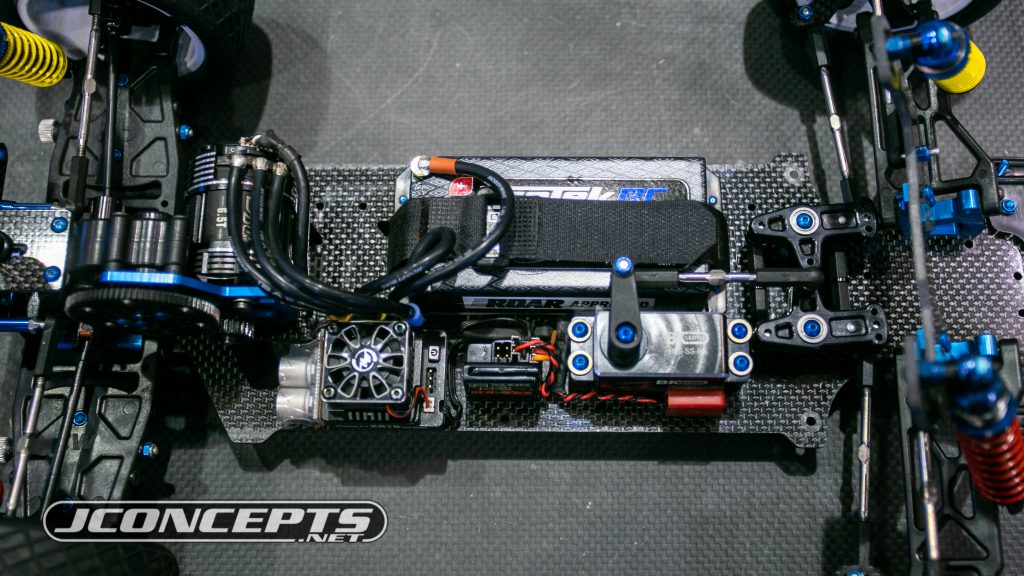 The layout is simple and clean. Notice the weight bias is naturally heavy on the left side by placing the motor and battery offset more towards the left. The flat pan graphite chassis is open creating a lot of space for your electronics and capable of adding weight in key areas for enhanced tuning.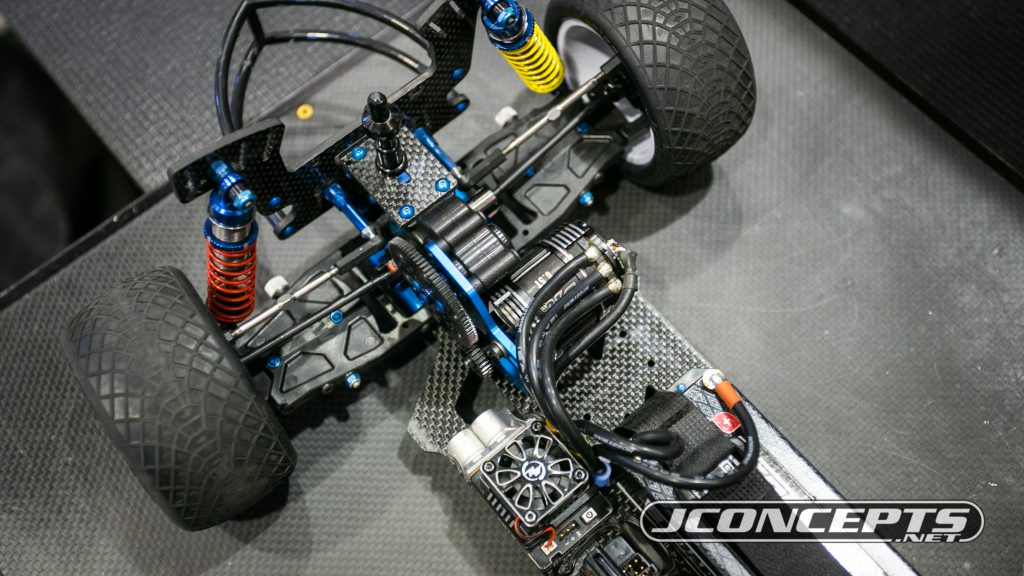 Tuning rear toe is part of the key element in corner speed around a grippy dirt oval track. The left side of the car usually determines how the car enters the turn while the right side has more emphasis on corner exit and how the car reacts to throttle input as well.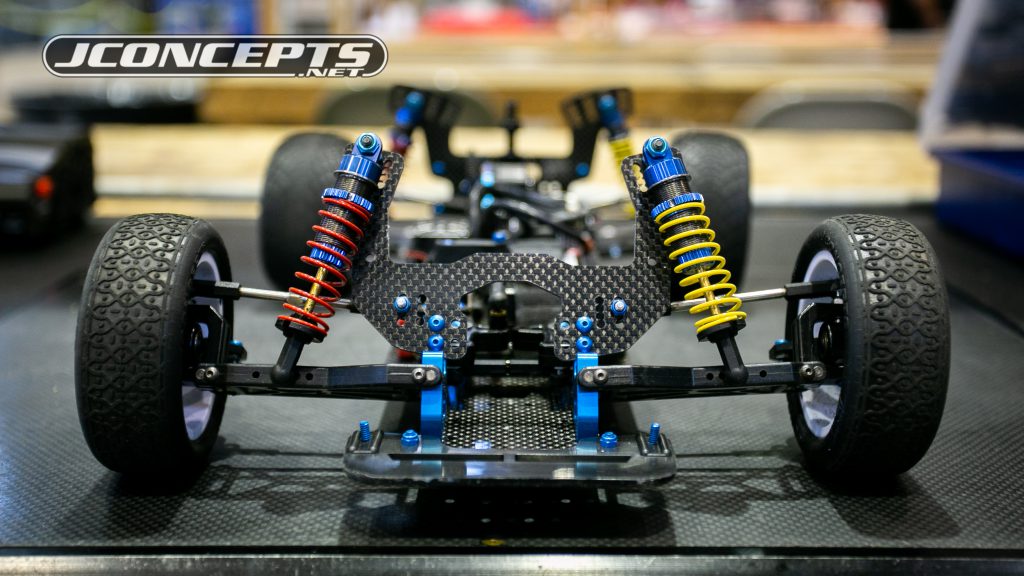 The front end of Max's Sprint car looks very minimal and a bit more old school than most of the off-road brethren. Small shocks, simple caster blocks, and lots of kick up seem to be the hot recipe in the sprint car world. The handout tire for the weekend was gold Dirt Webs fronts and gold Ellipse rears that provided excellent wear on the grippy Hobbyplex surface.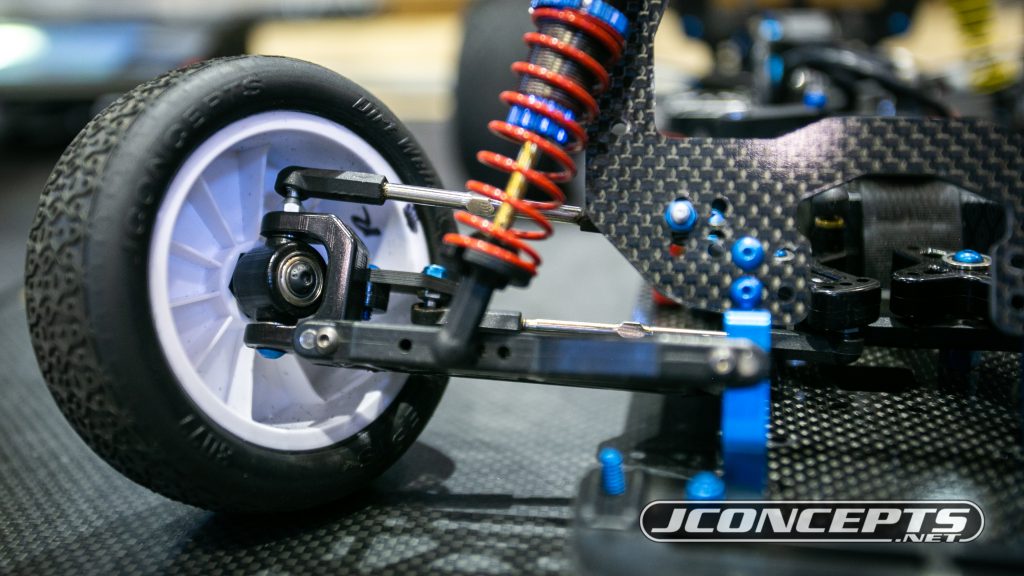 There's definitely no shortage of tuning options on the dirt oval cars, which is great for those who know what they're doing, but maybe a bit difficult for someone that's new to the hobby. Luckily, the dirt oval guys are super friendly and more than willing to help people out on setup.
The rear end, once again, is full of tuning adjustments allowing you to dial your sprint car in all any kind of surface from loose dirt, to clay, and foam tire conditions.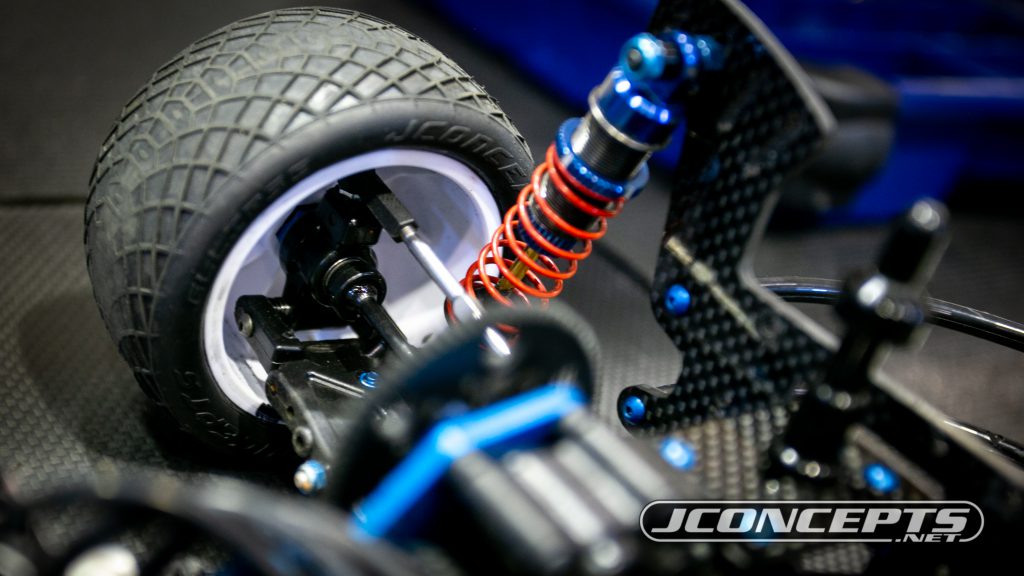 Here's a shot of the CVA, rear hub, and hex setup, which is all new in the Custom Works R/C Outlaw 4 series car. The Ellipse rears were broken-in to ghost-pin height, which allowed for a good amount of contact patch and great traction. As always, nailing the perfect setup was crucial to one's success and getting the tires right was also essential to your overall speed. Get these two right and you're one step closer to the winning pace!
Thanks for checkout out the JConcepts blog and if you like what you saw and want to see more of it, please like, comment, and/or share and let's spread the RC love onto others!