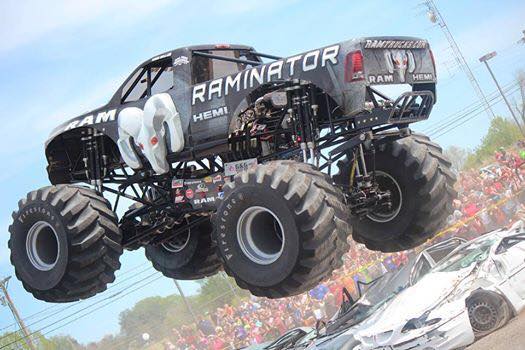 While on the road it's common that the JConcepts Team will make a stop off and visit fellow industry members. We took a turn and traveled into the 1:1 world and visited Hall Bros Racing and home of the Raminator and Ramunition Monster Trucks. A great facility with the best Ram Monster Trucks in the business featuring drivers Mark Hall and Mat Dishman.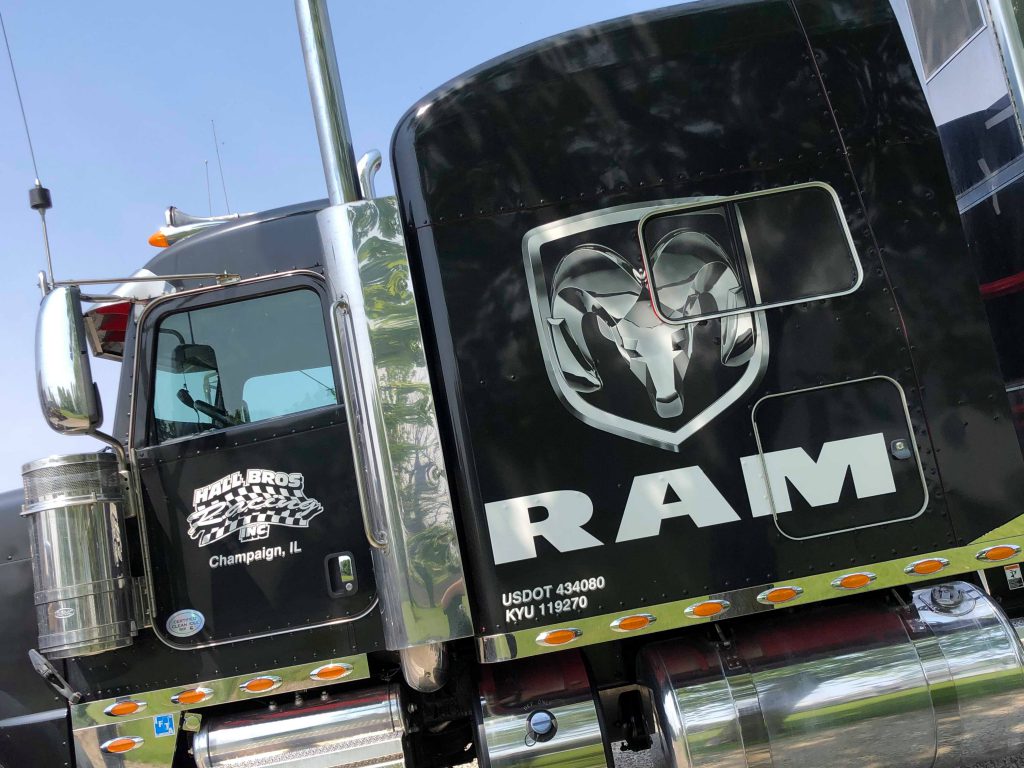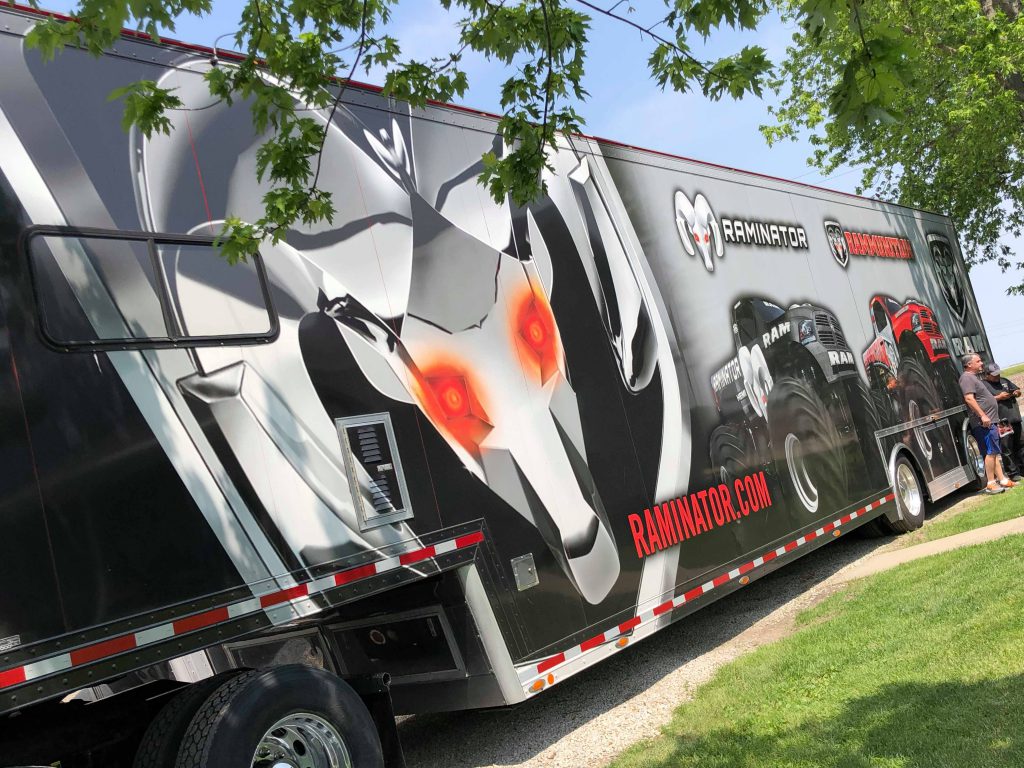 We were given a great tour, unparalleled access to exclusive new merchandise and inside looks into new builds and the upcoming #13 Monster Truck chassis that is currently under construction. Crew member and fellow RC Racer Daniel Cheech Asgosh was celebrating a birthday and in true family style we were invited in for Birthday cake and a celebration of our buddy.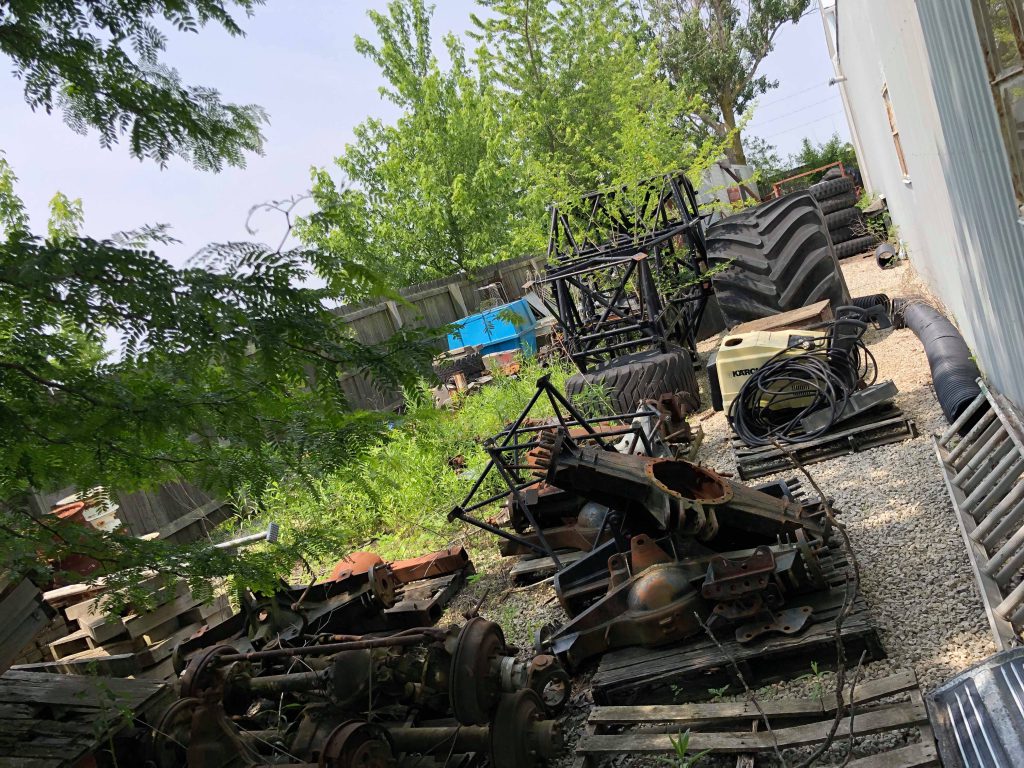 They had so many Rams on the property, we were in truck heaven visiting this place. From old to new, the Halls had it all and even some cool heavy machinery that makes Jason's dad smile. Cheech showed us some engine work going on in one of the bays, while the crew guys used the Hotsy machine to clean dirty monster truck tires and prep for the next show.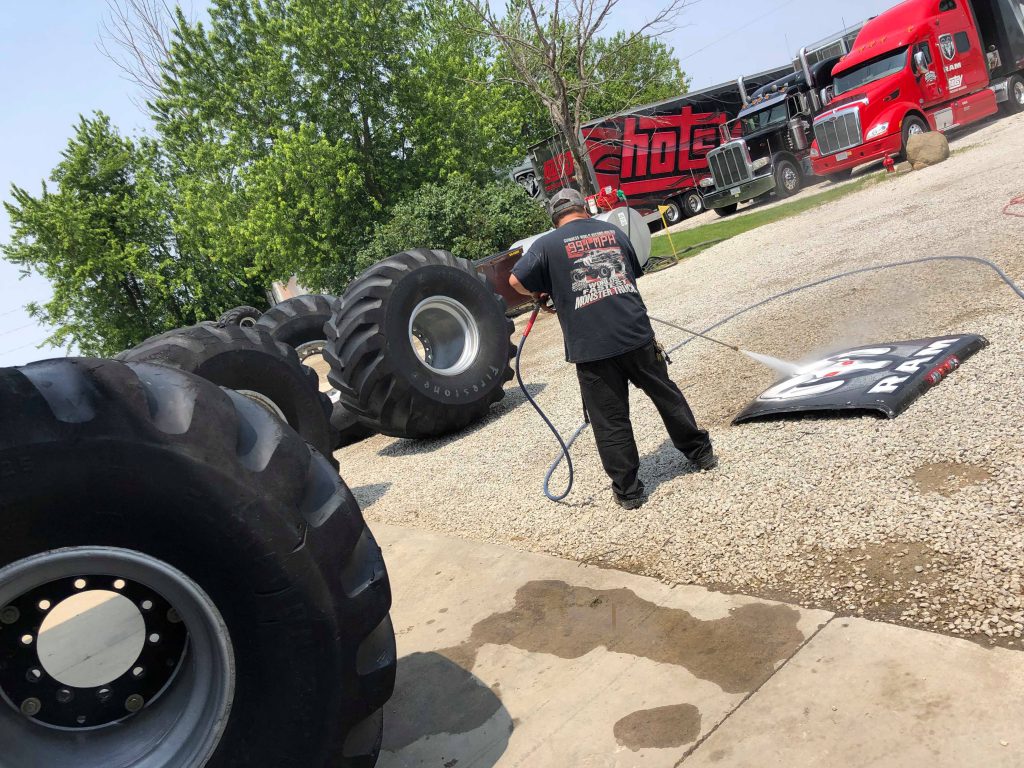 As we walked around we saw vintage Hero cards, new Hedman Headers, Crush This Podcast decals and a host of other tidbits that are always special to see. Did someone say they saw a tank?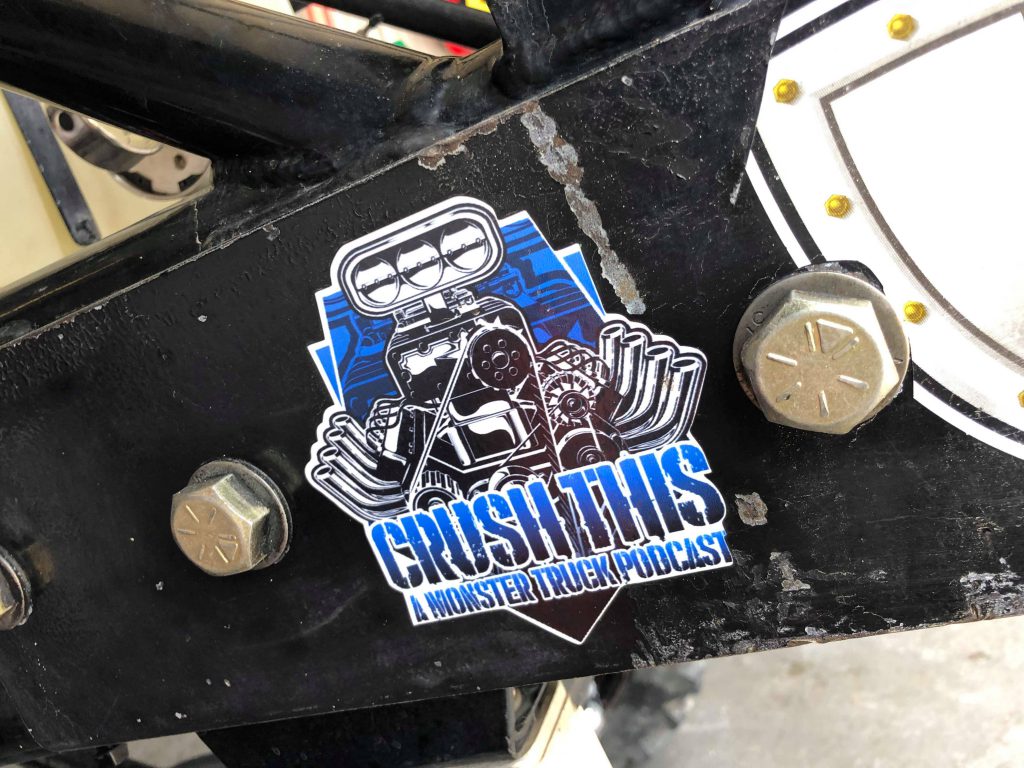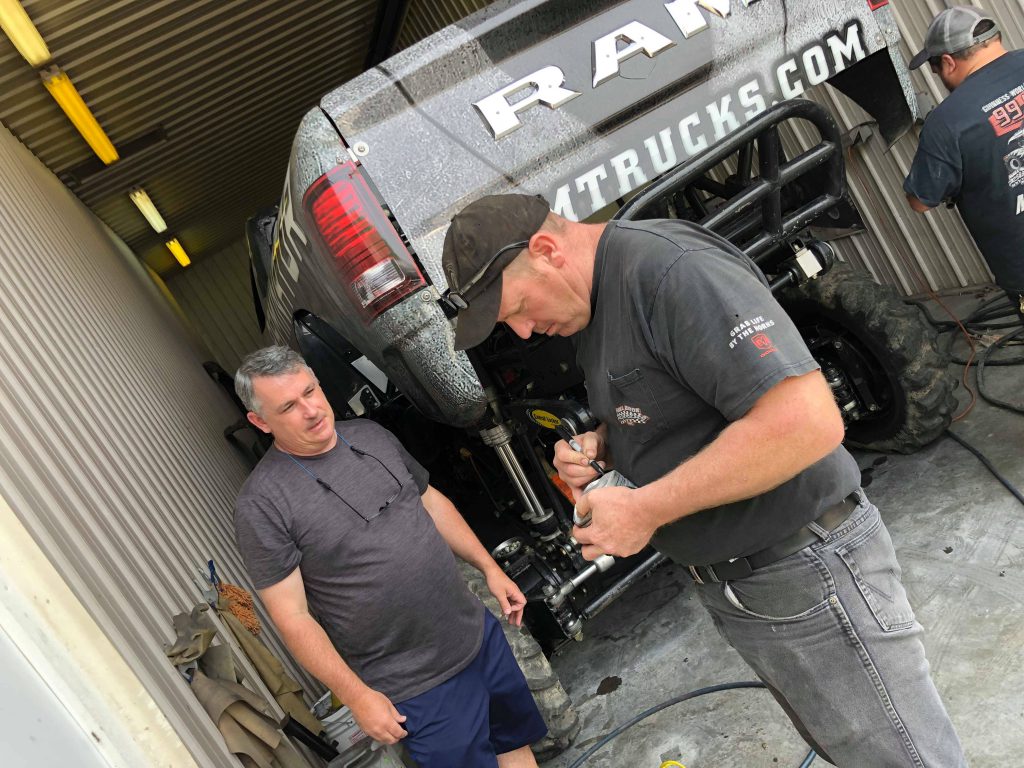 Fred was able to pickup an engine piston and hood off the Raminator truck to add to his museum and Jason picked up a few of the latest T-shirts to hit the merchandise trailer. A little picking in the back of the shop allowed Fred to get his hands dirty looking for that special or one-off monster truck item.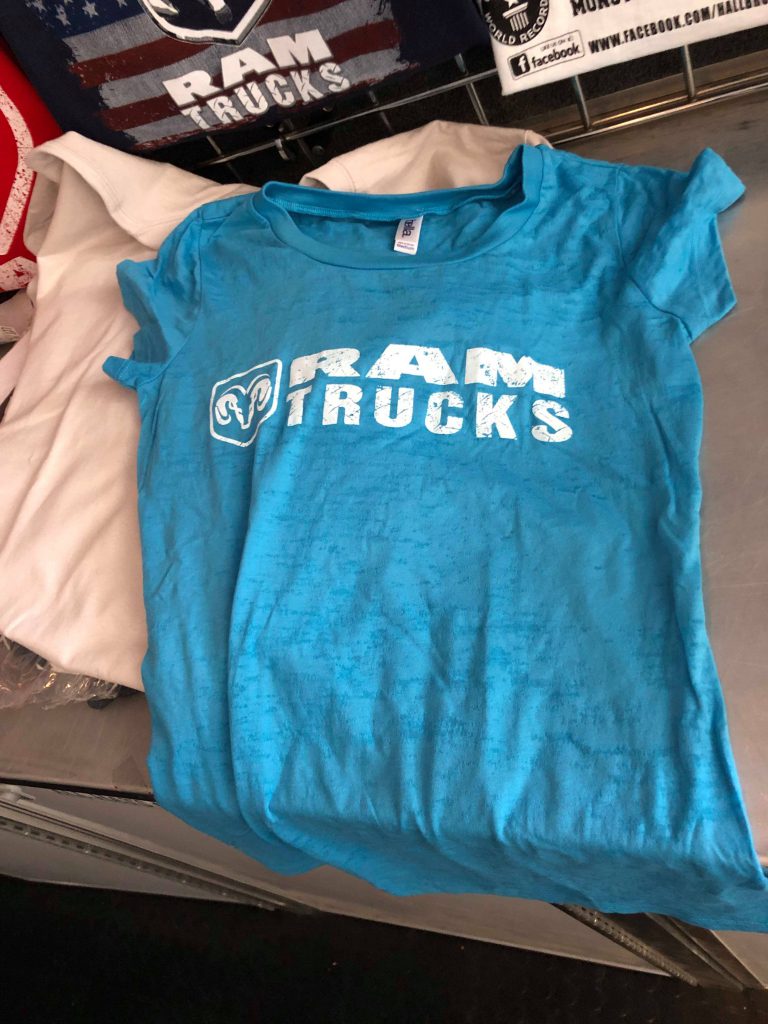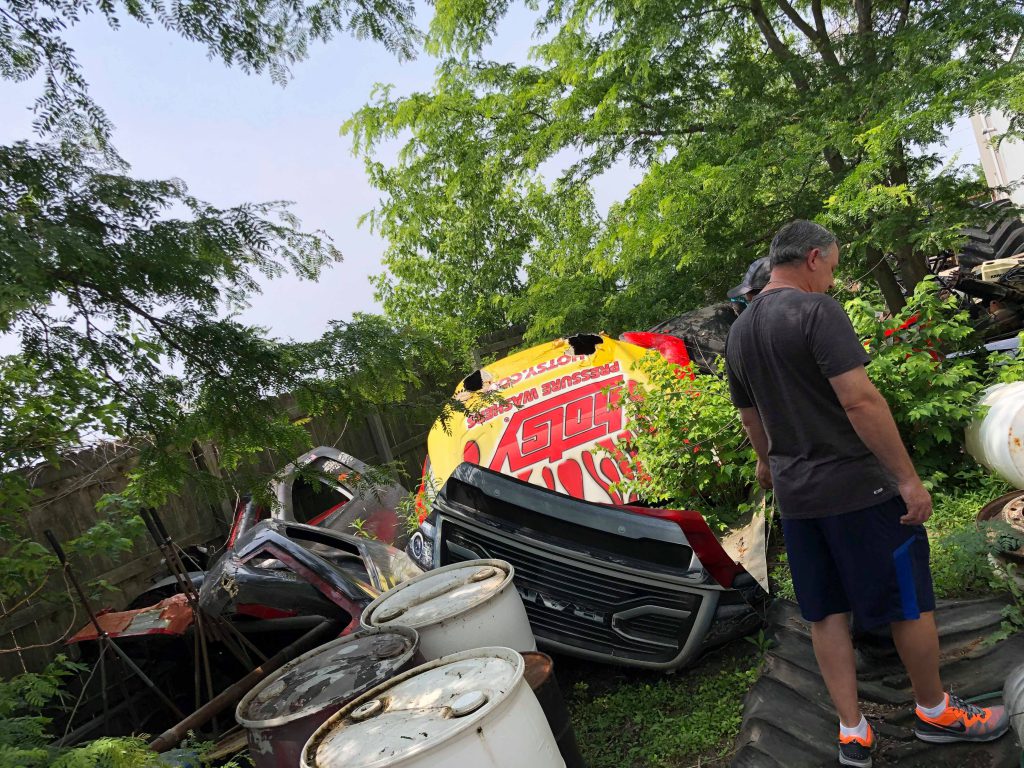 A lunch run with Cheech and Nathan was full of laughs and smiles while talking large and small trucks. After lunch we were treated to a closed testing session as Mark and Tim Hall wanted to experiment with the truck and prep some new tricks for an upcoming show.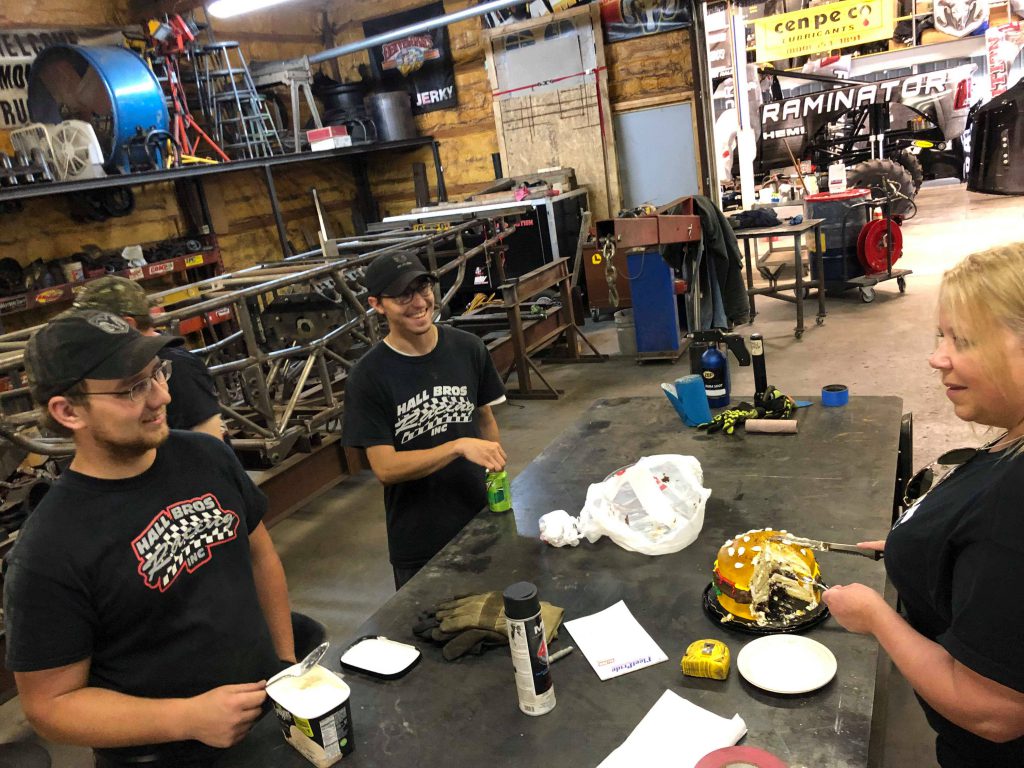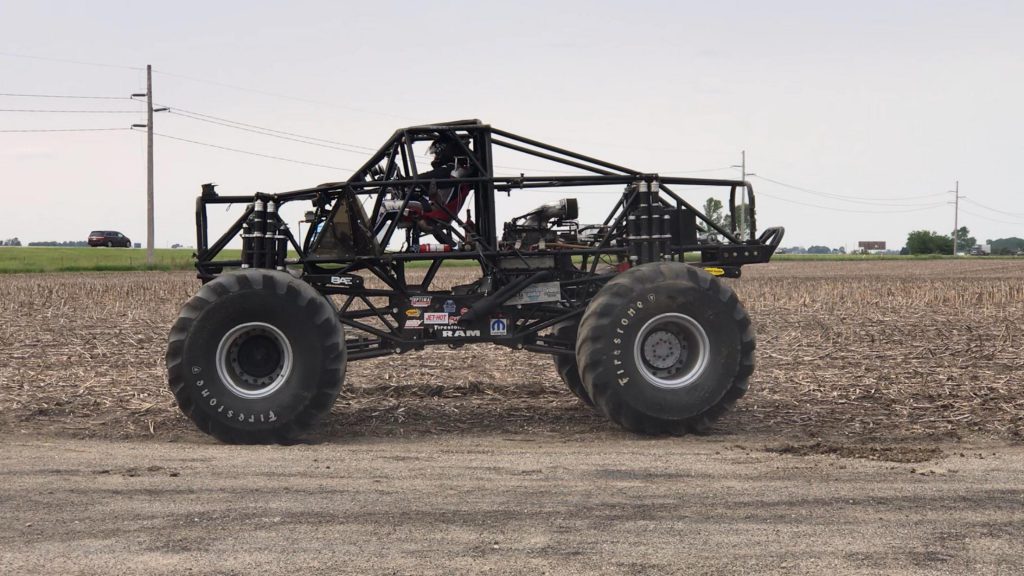 We were given full access to the shop and took the opportunity to do a little wrenching ourselves cleaning up the RC race trucks and getting them ready for HorizonFest in Champaign, Illinois. A lot can be done with some simple green, JConcepts microfiber towers and some air to blow off the dust from the weekend before.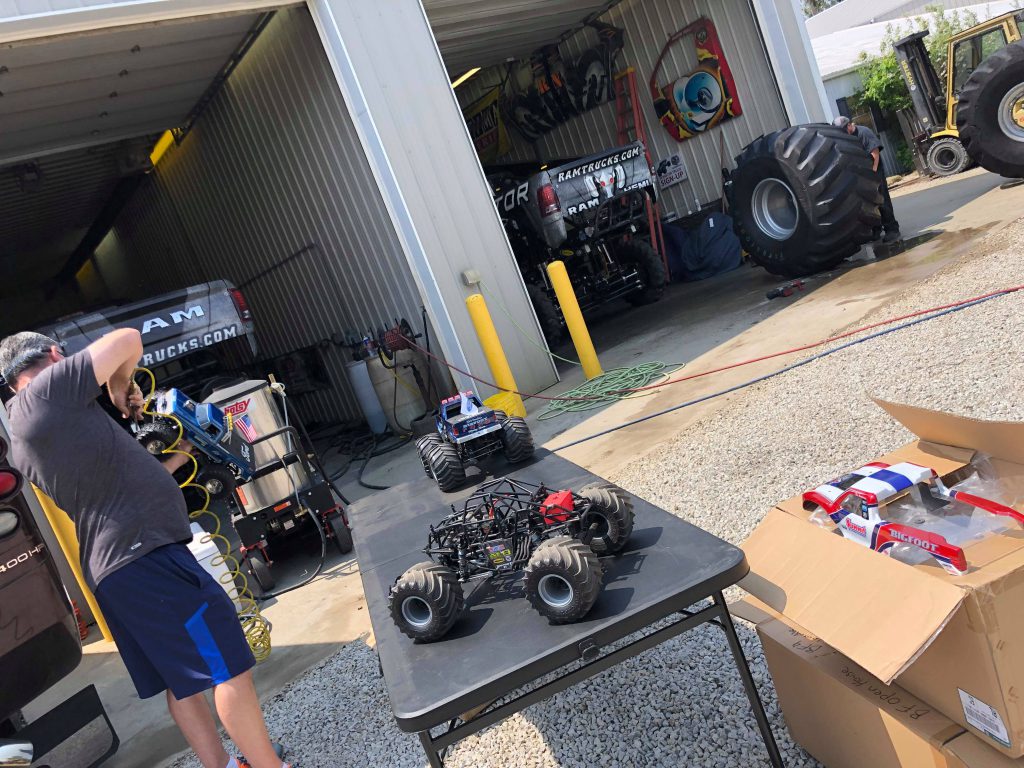 We were given the opportunity to perform a video interview with Mark Hall and a quick on camera shop tour with an explanation of all things Raminator, Ramunition, Hotsy and the prep of the General Tire Monster Truck being prepped for the Jamboree in Lima, Ohio. Stay tuned for the video to appear on our YouTube channel as Jason and Fred get into the JConcepts Garage and go over the most recent travels in the latest episode of the Vlog.