In this edition of the JConcepts Friday5 we talk to team driver Cole Tollard!
1. When and how did you get started in RC?
In 2004, (it) was the first time I got introduced to the hobby by my dad. My dad used to do it when he was younger and he thought it was a good idea to get me into it. My first win actually came when I was four years old. In late 2004, we decided to move out of the city into the country and we would quit racing. Then one day in 2008-2009 my dad got a message saying that my cousin was running oval down at our local hobby shop with a Losi Mini Sprint and a Traxxas Slash. We decided to go and watch him and after that day I was hooked. I started off with a Losi Mini Sprint and worked my way up the rankings in the oval classes. After a while I was getting bored turning left and wanted a new challenge and that is when I encountered racing off-road like I did back in 2004. That was how and when I got started in R/C.
2. When you first got into RC racing, what pro driver did you look up to and why? Or maybe there was a local/regional driver that you followed?
There were a couple of pro drivers that I looked up to. One that really stood out was Brian Kinwald. I first met Brian at the Short Course Showdown in Brookfield, Wisconsin at Trackside Hobbies. Brian was a super humble person and would always tell you the truth about what he was running and would say why he was running it. What really stood out to me about Brian was how creative he was. From testing tires, cutting tires apart to make new tread patterns, to his crazy chassis designs with his good looking machined aluminum accessories. He was a one of a kind R/C racer. Brian would always go out of his way to help people.
3. Name a RC class that you would like to see increase in popularity and why?
Personally, I would like to see short course grow again. With that being said I feel we need to pick one truck class and not worry about making another truck class. So, either sell short course or stadium trucks. With all these classes now it's hard to pick what you want to run. Most of the time we just run short courses at our local hobby shop and never stadium trucks. If we increase the popularity of short courses, its realistic features will draw in more people to R/C. With the short course bodies you can actually rub fenders and not flip over as well. When you first start racing all you care about is racing with your friends anyway and this is a great starter.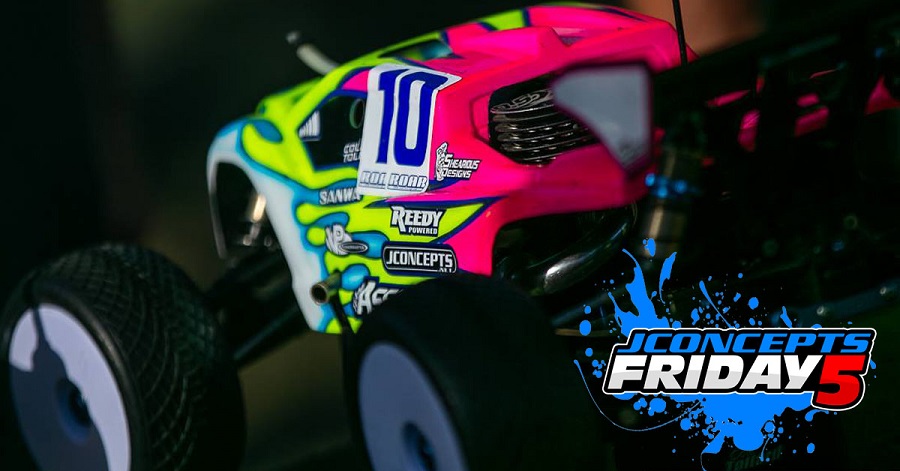 4. With the COVID-19 virus shutting down most tracks and racing all together, when things get back to "normal" what large race are you hoping to make still in 2020 and why?
With the COVID-19 virus shutting down most of the tracks and racing the one race I'm looking forward to the most is the Nitro Nationals. This race is always a blast as I only get to see some of my buddies at these national events. This year LCRC Raceway will be hosting it and I am looking forward to going there for my first time. I have heard nothing but great things about the facility and can't wait to check it out. One thing that I have always liked about these events is just being outside instead of being cooped up inside. Having these races outside seem more like a camp out with the guys playing cornhole, cooking food, and so on.
5. You are obviously highly skilled when it comes to RC cars, but what is one skill or hidden talent that folks might be surprised to find out about you?
Before I got really big into the R/C side of things I traveled quite a bit for bowling. My dad and I actually won a bowling tournament down in Madison, Wisconsin called the Badger Bowl. It was a father/son tournament that we decided to take part in. I was also in the running for a couple of top 5 finishes at the state tournament for a number of years. Then there was a hard decision I had to make. I either needed to pick bowling or R/C because doing both took a lot of money and most of the time the races were on the same dates as the bowling tournaments. After making that decision I would not regret it. No words could describe how thankful I am to have met so many wonderful people in this hobby.